Assembly Passes Sweeping Workforce Housing Legislative Package 
Earlier this week, the Wisconsin Assembly passed a comprehensive workforce housing package. The series of eight bills aims to promote the development of much-needed workforce housing and help address Wisconsin's growing worker shortage crisis.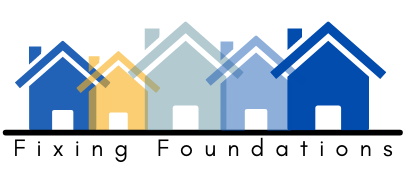 Over the last several years, WEDA has focused a great deal of our legislative efforts on policies to spur the development of workforce housing in communities across the state. In fact, one of our legislative priorities for the current legislative session is passage of a workforce housing tax credit (AB 156) to incentivize the development of modern, affordable housing located near employment centers, schools, and other important amenities.
The bill, which is a key component of the Fixing Foundations legislative package and was passed unanimously by the Assembly, would create a $42 million per year workforce housing tax credit modeled after Wisconsin's low-income housing tax credit. However, this credit is aimed at the so-called "missing middle" of the housing spectrum – housing for working individuals and families earning between 61 percent and 100 percent of area median income (AMI).
Other key proposals included in the package supported by WEDA, include:
Assembly Bill 603 – Certified Workforce Housing Development Sites
Creates a certified workforce housing development site program administered by WEDC.
Certified areas would be pre-qualification properties that already have: 1.) A clean title; 2.) Proper zoning; 3.) Adequate utilities and infrastructure; 4.) No wetlands; and 5.) The ability to receive all development approvals within 60 days after forms are submitted.
Assembly Bill 606 – Sales Tax Exemption
Creates a sales tax exemption for building materials, supplies, equipment, and services used in the construction of workforce housing projects.
Assembly Bill 607 – Workforce Housing Rehabilitation Loan Program
Creates a low interest loan program to upgrade eligible single-family homes built before 1980 that need rehabilitation.
Assembly Bill 609 – Local Housing Investment Fund
Creates a local housing investment fund program that would allow local units of government to use increased property tax revenue to create new workforce housing options.
The bills are now being considered in the Senate, where they face an uphill battle, as numerous GOP senators have concerns with the bills.