Environmental Remediation TIF Bill Advancing Through the Legislative Process
Last week, the Senate Natural Resources and Energy Committee held a public hearing on Senate Bill 518, a key environmental remediation and redevelopment bill.
The legislation, which is a top WEDA legislative priority, will allow communities to utilize Environmental Remediation Tax Incremental Districts (ERTIDs) more effectively to revitalize contaminated properties and spur exciting redevelopment projects.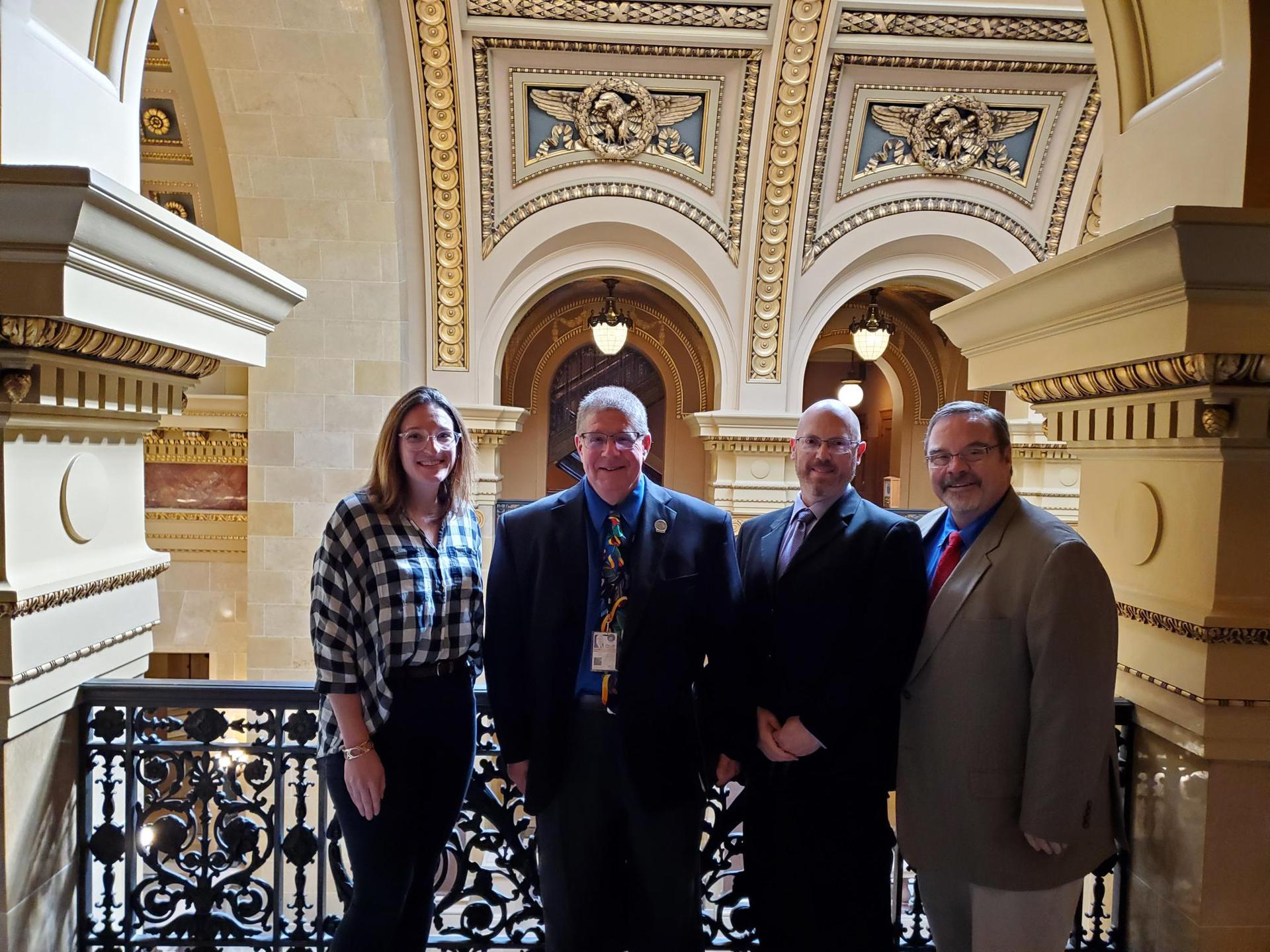 WEDA would like to thank members Allyson Brunette and Seth Hudson from Cedar Corp. for coming to Madison to testify in favor of the bill and explain to lawmakers the need for the legislation and how it will expand the local economic development toolbox. WEDA would also like to thank the bill authors, Sen. Rob Cowles (R-Green Bay) and Rep. Dave Armstrong (R-Rice Lake), who is also the Barron County Economic Development Director and a WEDA member.
Wisconsin communities can currently use an ERTID to fund environmental remediation projects to clean-up contaminated sites and pave the way for new development. Unfortunately, current law does not reflect the needs of many communities to address environmental pollution within existing structures, as these are not currently eligible ERTID project costs.
Senate Bill 518  would address this issue by making a slight modification to current TIF law that would tweak the definition of "environmental pollution" to include harmful substances found inside of existing structures, which would qualify the redevelopment of these buildings as an eligible ERTID project cost. While the change to current law is small, SB 518 would have a significant economic development impact, providing communities with a narrow, yet effective tool to encourage the redevelopment of blighted sites and spur new development.
The Assembly Ways and Means Committee will hold a hearing on the Assembly version of the bill (AB 517) next Tuesday, Oct. 12. The WEDA Government Affairs Team will continue to work with lawmakers to pass the legislation out of committee and schedule it for a vote before the full Assembly and Senate.