In This Edition…
President's Message
COVID-19 Message from WEDC Secretary Missy Hughes
Financial Resources to Address COVID-19 Economic Crisis
ICYMI: WEDA COVID-19 Webinar with U.S. Senator Ron Johnson and WEDC Secretary Missy Hughes
Wisconsin Economic Development Academy Update
Welcome New WEDA Members
---
President's Message: Bob Dennik
What was considered normal has been temporarily put on hold due to the COVID-19 pandemic – and it is putting a strain on the economy across the country and in Wisconsin. During this crisis, WEDA remains fully staffed and continues to work on your behalf, as we engage with policymakers, government officials and the private sector to address the economic challenges created by COVID-19. We are also working to provide members with the latest corona information and resources during this crisis and would urge you to visit WEDA's COVID-19 Online Resource Center.
Please stay safe and healthy as we work together to get through this unprecedented situation.
---
COVID-19 Message from WEDC Secretary Missy Hughes
The coronavirus pandemic has created an unprecedented challenge to Wisconsin's economy. To stop the spread of the virus, nonessential businesses have been closed. Many of the essential businesses that remain open have seen their revenues dwindle. And statewide, unemployment has reached record levels.
With the number of COVID 19 cases continuing to rise, it's difficult to see beyond the current crisis. As our state moves out of the health care emergency and begins addressing the economic emergency, I'm focusing on three areas that will be central to the recovery.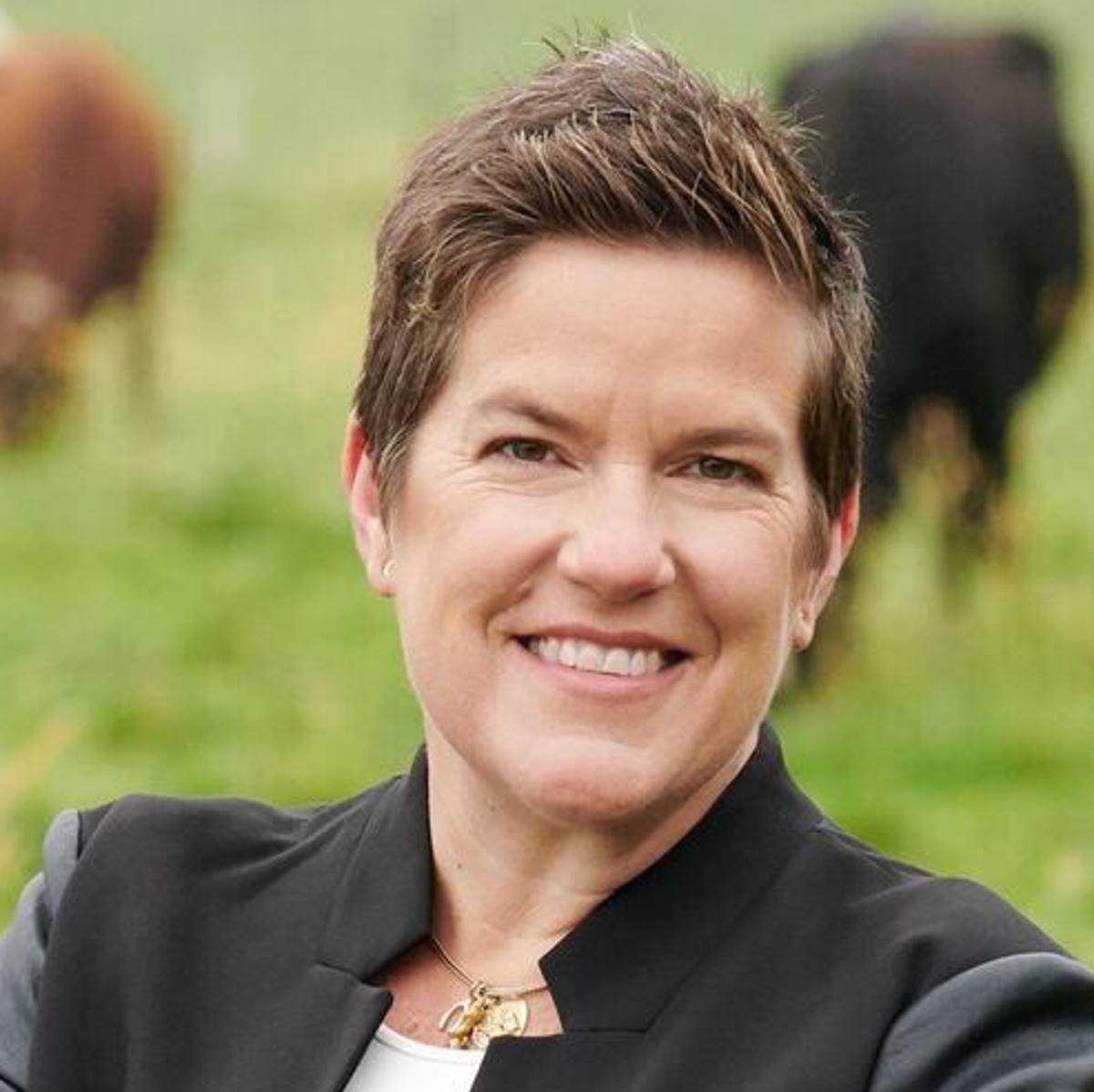 First, we need a complete picture of the status of our state's economy. Which parts of the state are suffering most? Which types of businesses and industries have been hit hardest? How much damage have they sustained? What is the nature of their losses? Which businesses have remained largely intact? What resources do they have that may be able to help others?
That picture will come from several sources. We need hard data about the economics, such as where and when money is being spent, or not. On a more tactical level, WEDC is supporting a survey of the state's regions and the data from that will help understand our needs of recovery. Finally, we need our professional observation – I have asked my regional economic development directors to do inventories of their regions – before, during and after – what are the strengths, who are the local champions, what are the challenges and opportunities. By knowing exactly what has happened in each region, we can then focus our resources accordingly as we head into recovery.
Second, as we focus on recovery, we need to think from the perspective of our communities and businesses. We must evolve solutions that they need, not what we think might help.
Third and finally – we will have limited resources, so we must work together and conserve our efforts. Ten different programs doing the same thing can be combined into one – but doing so will take cooperation, and humility.
Just as we saw after 9/11 and the Great Recession, it is likely that our state's economic landscape will see lasting changes from this chapter in our history. Especially in the early days of recovery, the circumstances we encounter will mean we have to do things differently. We will need to be creative in our approaches and visionary in our thinking.
While many difficulties may lie ahead, our state's motto commands us to go forward. We will do that together. I welcome your thoughts and suggestions as we embark on this critical mission.
---
Financial Resources to Address COVID-19 Economic Crisis
WEDA continues to work to help economic development professionals address the wide-ranging economic and business challenges presented by the COVID-19 pandemic. We are committed to providing timely communications and information on critical resources throughout the duration of the pandemic.
WEDA's COVID-19 Online Resource Center for updated information as guidelines for financial programs are frequently updated. If you have created a local financial program, please submit to weda@weda.org. Please find below an overview of and greater information on key financing tools to help you, your organization and the business communities you serve withstand the current crisis:
Paycheck Protection Program
The $2 trillion Coronavirus Aid, Relief, and Economic Security (CARES) Act passed by Congress last week includes the Paycheck Protection Program to provide $349 billion in loans, much of it forgivable for small businesses struggling due to the COVID-19 pandemic. loans during the COVID-19 crisis.
While $349 billion is a unprecedented amount of funding, there will be considerable demand for for the loan program across the country. Please consider calling your SBA approved financial Institution immediately, if you are a business or non-profit that wishes to pursue this loan.
PPP Loan Overview:
Businesses with up to 500 employees are eligible
Businesses would be eligible for loans up to 2.5 times their monthly payroll costs or $10 million, whichever is less.
Provides loan forgiveness for the 8-week period after the origination of the loan for the amount spent on payroll, rent, mortgage interest and utility costs.

Interest rate of 0.5%
Maturity of 2 years
First payment deferred for six months
100% guarantee by SBA — No collateral, No personal guarantees and No borrower or lender fees payable to SBA
When Can Businesses Apply:
Beginning April 3, 2020, small businesses sole proprietorships and certain non-profits can apply for and receive loans to cover their payroll and other certain expenses through existing SBA lenders.
Starting April 10, 2020, independent contractors and self-employed individuals can apply for and receive loans to cover their payroll and other certain expenses through existing SBA lenders.
Payment Protection Program Resources:
---
COVID-19 SBA ECONOMIC INJURY DISASTER LOAN (EIDL)
As of March 30, 2020, the SBA EIDL application process to provide low-interest federal disaster loans for working capital to small businesses has been updated:
Loans are directly from the SBA not your traditional lender.
Loans can be based solely on credit scores.
Loans are available to non-profit entities organized as a 501(c), (d), or (e)
Loans of less than $200,000 can be approved without a personal guarantee.
Borrowers can receive a $10,000 cash advance that maybe forgiven if the money is spent on paid leave, maintaining payroll, increased costs due to supply chain disruption, mortgage or lease payments, or repaying obligations that cannot be met due to revenue losses.
The loan advance will provide economic relief to businesses that are currently experiencing a temporary loss of revenue. Funds will be made available within three days of a successful application, and this loan advance will not have to be repaid.
Please find linked here an online EIDL application explanation from Southwest Wisconsin SBDC's Kristi Smith, which effectively walks you through the NEW SBA EIDL application process
Click here to access the EIDL application.
Businesses that applied for the EIDL prior to March 30, 2020 must:
Resubmit EIDL applications if they wish to be considered for the $10,000 advance created by the CARES Act (the advance portion is forgivable).
Resubmit their EIDL application If they did NOT receive an immediate confirmation number or email confirmation after their initial application was submitted.
Businesses that did receive a confirmation number and wish not to take advantage of the $10,000 advance, no further action is required.
---
SBA Debt Relief – For Existing SBA 7(a) Loans
The SBA Debt Relief program created by the CARES Act will provide a reprieve to small businesses as they overcome the challenges associated with the COVID-19 crisis.
Under this program:
SBA will pay the principal and interest of current 7(a) loans for a period of six months.
SBA will pay the principal and interest of new 7(a) loans issued prior to September 27, 2020.
If you have a SBA 504 or Micro Loan, check back for further guidance from the SBA on if these programs will become eligible for similar 6 month payment provisions.
Contact your loan officer to ensure this provision is being implemented over the next 30 days.
---
SBA Express Loan:
The SBA Express loan program provides loans for no more than 7 years with an option to revolve. Under the loan program:
There is a turnaround time of 36 hours for approval or denial of a completed application.
The allowable uses of proceeds are the same as the standard 7(a) loan.
Maximum loan amount has increased to $1 million (under the CARES ACT).
Provides borrowers lines of credit for working capital.
Business with an existing Express Loan may want to consider the Express Bridge Loan Pilot Program, which allows small businesses who currently have a business relationship with an SBA Express Lender to access up to $25,000 with less paperwork. These loans can provide vital economic support to small businesses to help overcome the temporary loss of revenue. It can be a term loan or used to bridge the gap while applying for a direct SBA Economic Injury Disaster Loan. If a small business has an urgent need for cash while waiting for decision and disbursement on an EIDL, they may qualify for an SBA Express Disaster Bridge Loan.
Click here to access a list of Wisconsin SBA Express lenders.
---
WEDA Teleconference with U.S. Senator Ron Johnson: Coronavirus Aid, Relief, and Economic Security (CARES) Act
On Wednesday, April 1, WEDA hosted a COVID-19 webinar with U.S. Senator Ron Johnson, WEDC Secretary Missy Hughes and Eric Ness from the SBA Wisconsin office to discuss the provisions, impact and implementation of the sweeping $2 trillion Coronavirus Aid, Relief, and Economic Security (CARES) Act passed by Congress and signed into law by President Trump last week
If you weren't able to listen to live, please CLICK HERE to listen to a recording of the webinar. WEDA is scheduling a webinar for the week of April 6th that will focus on up-to-date guidance on the various financial programs, as well as best practices for engaging your financial institution. The U.S. Chamber of Commerce guide to the CARES Act can be found here.
---
Wisconsin Economic Development Academy Update: Kathy Heady, Academy Manger
I enjoyed seeing many of you at the Academy Financing Workforce Housing Program and Governor's Conference in February. As you all know, the world has changed significantly since that time. As economic development professionals, you are on the front lines, helping local businesses and their employees and assisting struggling communities. You will have a large role to play in helping Wisconsin recover from this unprecedented pandemic. Wisconsin is fortunate to have such a strong contingent of dedicated professionals.
At this time, WEDA is moving forward cautiously with our 2020 Academy programming as previously scheduled, but we are prepared reschedule as necessary. Also, where there is an opportunity, we will work to include information in Academy programming that incorporates COVID – 19 recovery topics. Please visit the Academy website to view the dates and topics. We will update the website if we need to make any changes to the schedule.
Workforce Housing Series – On April 28 from 1:30-3:00 p.m., the Academy will hold its third session in a series of four programs on workforce housing. The webinar, Spurring Single Family Residential Investment – Tools for Your Market, will introduce tools and techniques that communities can use to encourage more affordable single-family residential investment options and to assist their residents in attaining home ownership. Presenters for this exciting session include Kurt R. Muchow, Principal, Vierbicher Associates Inc. who has over 40 years of experience at Vierbicher serving as a Community Development Consultant to Wisconsin municipalities; and Nicole Solheim, Executive Director, Wisconsin Partnership for Housing Development, who has extensive experience in real estate, affordable housing, and community development.
The Workforce Housing Series will wrap-up on June 3 in Appleton with Workforce Housing: Identifying Local Needs, Municipal Tools and Zoning Practices. Additional program details for this session will be available soon. Registration is open for both programs.
The Academy has an additional webinar planned this spring for May 20. The session, Fiscal and Economic Impact Tools, will provide timely information on important tools available to assist you in your efforts to measure fiscal and economic impacts in your community.
Please stay safe and healthy.  I welcome your feedback and ideas at any time.  You can reach me at kheady@weda.org.
---
Welcome New WEDA Members
WEDA would like to welcome and thank the following new members for joining the Association:
Andrew Barriento, Building Envelope Consultants, LLC
Beth Crowell, The Hippie Banker
Frankie Fuller, Heart of the City
Jeffrey Towne, City of Racine