In This Edition…
President's Message
Executive Director's Corner
WEDC Bulletin: New WEDC Report Envisions "An Economy for All" as Wisconsin Recovers from Pandemic
WEDA Recognizes State Lawmakers as "Champion of Economic Development" for their Commitment to Advancing Wisconsin's Economy
Wisconsin Economic Development Academy Update
WEDC Reviews More than 30,500 Applications for We're All In Grants for Small Businesses
WHEDA Welcoming Applications for Rural Affordable Workforce Housing Initiative
Welcome New WEDA Members
---
President's Message: Bob Dennik
The COVID-19 pandemic still hangs over our heads, but it has not slowed down the progress being made at WEDA. The organization remains strong and our financial picture is in good shape considering what we have gone through the last six months. Even our advocacy efforts and relationship building with key policymakers continues to progress in this time of uncertainty.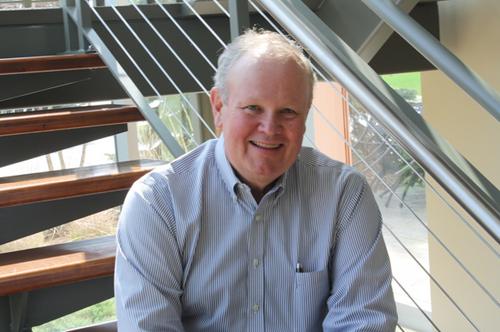 Hopefully, there will be some normalcy restored soon, as we try to get our arms around this virus. A huge glimmer of hope is the start of Brewers season, the Bucks heading back to the court and, fingers-crossed, the Packers hitting the gridiron this fall.
As economic development professionals, we are the quiet backbone of many regions and communities throughout Wisconsin. Thankfully, the industry remains active across the state:
WHEDA has rolled out a plan for an infusion of dollars into communities for workforce housing which is desperately needed in many areas of state.
The federal government is development the next phase of COVID-19 stimulus, which could include substantial funding to help schools reopen this fall; extended unemployment benefits; another round of stimulus checks; and business liability protections.
I also remain optimistic that Congress will continue to work on a sweeping infrastructure bill to boost critical funding for roads, bridges, broadband and other infrastructure projects that are so important for economic development.
I know things have not been easy, and we all have had to pivot and adapt, but I remain hopeful COVID-19 will pass, and we will return to some normalcy. But without question, economic development will play a critical role in our recovery.
Thank you for all you do and stay safe!!!
---
Executive Director's Corner: Brian Doudna, EDFP
WEDI Advancing Mission by Forming Working Group to Survey Community Development Organizations
The Wisconsin Economic Development Institute, WEDA's Foundation, is advancing its mission in several ways in the coming months. It will be an extremely busy, yet exciting fall for WEDI as the WEDI Board moves to implement the following programming: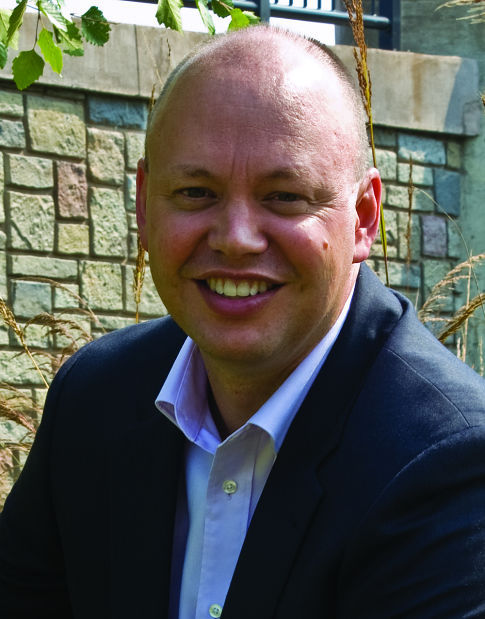 At the WEDI Board meeting in June, the board adopted a policy to allow WEDA members to create designated accounts within WEDI to support their local projects. The details of the service are still being finalized, but please reach out to us at the WEDA office if you have an interest in creating a charitable account within WEDI to support your local programming efforts. This new service is being specifically tailored to support rural markets and organizations that may not have access to a local foundation to support their goals, which was a concern heard during the 2020 Governor's Conference that focused on Social Impact Investing models.
A community organization survey will be launched in late August to gather viewpoints of community development organizations that are involved in business finance, workforce development, housing and health care. The survey results will become part of an organizational data base that will be sorted by function or services provided, as well as counties served. This database will be used to expand CRA Network services and assist in providing qualitative information on rural, ethnic, and low to moderate income populations. Additionally, this new tool will increase potential public private partnerships between community organizations, financial institutions, non-profit hospitals and foundations.
WEDI adopted a new logo to show their connection to WEDA and to update the look to match the WEDA Brand. A new landing page will be launched for WEDI that will allow for charitable contributions online. In the past 6 months, WEDI has received grant commitments of over $55,000 with two different grant requests.
With these efforts, WEDA and now WEDI are each driving new solutions for our members to advance projects across Wisconsin. As always, we remain open to your ideas and suggestions.
---
WEDC Bulletin: New WEDC Report Envisions "An Economy for All" as Wisconsin Recovers from Pandemic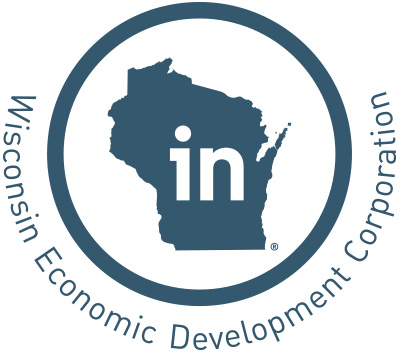 You may have already seen it in the news, but I want to share with you the details of our new report, "Wisconsin Tomorrow – An Economy for All," which assesses the complex ongoing economic impact of the COVID-19 pandemic on Wisconsin and identifies priorities for our state's recovery efforts.
WE believe this report represents not just WEDC's best thinking on how to help Wisconsin businesses and communities recover, but the best thinking of the businesses, communities, and key stakeholders, including state agencies and members of WEDA.
WEDC submitted the 150-page report to lawmakers and Governor Tony Evers on June 30, as required by the state's COVID-19 relief legislation. The bill directed WEDC, the state's leader in economic development, to submit a plan "for providing support to the major industries in this state that have been adversely affected by the COVID-19 public health emergency, including tourism, manufacturing, agriculture, forest products, construction, retail and services" by that date.
The report represents our state's best and most current thinking on how to recover from the economic impacts of the pandemic. WEDC and other state agencies worked with stakeholders around the state in business, education and local government in writing the report. We heard from these stakeholders that assessments of the economic consequences of the pandemic continue to evolve—as must any plans for a full economic recovery. It became clear to us that the identified industries, along with the people of Wisconsin, are still in the midst of the crisis and have not yet fully formed their plans for recovering.
Given this reality, our report finds that preventing the spread of the virus is the most important thing businesses and individuals can do to hasten economic recovery until a vaccine is developed. This means wearing masks, social distancing, hand-washing, and staying home when not feeling well are critical from both a public health and economic standpoint. In the next few weeks, you'll be learning more about how your organizations can assist in getting this vital message out through the We're All In initiative.
If businesses can assure customers they are implementing these safety measures, and employees and customers respect those measures, it will help everyone regain confidence and momentum in the economy. At the public health level, continued testing, contact tracing and isolation are the key to stopping the virus' spread and driving the economy forward.
One unique portion of the report first-person comments from Wisconsinites from all walks of life to provide "real world" context about their experiences with COVID-19 and the challenges they continue to face. Small businesses stand alongside iconic Wisconsin companies in sharing their perspectives.
In listening to businesses across the state, we found that due to the sudden, unexpected impact of the pandemic, many jobs simply disappeared overnight, especially among service workers. At the same time, "essential" workers kept working throughout, potentially exposing themselves and their families to illness. Workers in all sectors struggled as children came home from school and childcare.
Our report offers the following observations about the key industries the legislature directed us to study:
Tourism, retail and service businesses are still closed, are open in voluntary limited capacity or are struggling for customers. Most have seen substantial declines in their business and are unsure of their long-term prospects.
Agriculture and food and beverage, which have been identified as essential businesses, are seeking to anticipate the markets and manage disruptions to the supply chain.
Manufacturing and construction saw less immediate disruption but anticipate the long-term economic impact with slower consumer spending and overall activity as well as declining capital investment.
Forest products have had perhaps the starkest divide, with consumer paper goods at record highs while the decline in printed advertising has seriously impacted the catalog and magazine industry.
Education and health care—both huge economic engines in their own right—have also been disrupted or nearly brought to a halt by the pandemic.
"Wisconsin Tomorrow" also highlights how the state and local governments have responded to the crisis already by disbursing more than $13.7 billion in state and federal funds, which includes support for small businesses through the Payroll Protection Program and Economic Injury Disaster Loans.
That total includes more than $1.85 billion in funding through the federal Coronavirus Aid, Relief and Economic Security (CARES) Act, which has supported public health efforts, hospitals, schools and farmers. But our report warns the long-term consequences of the pandemic will continue to affect the state's fiscal resources, which will require additional federal aid.
In preparing the report, WEDC staff asked state agencies, organizations, and private industry for input, particularly with respect to business sectors that typically have not fallen within WEDC's scope of responsibilities, such as agriculture or tourism. As a result, our report reflects how all state agencies have been in constant contact with many stakeholders throughout the crisis, listening and learning from their diverse constituencies.
In light of the evolving nature of the pandemic and its still-unfolding impact on the state's economy, we believe it's vital for the state to focus on three priorities:
Get Everyone Back to Work: COVID-19 has transformed Wisconsin's workforce. Many service-sector jobs, particularly in retail and restaurants, have been eliminated and are not likely to return. It will be crucial to reskill and train people who lost their jobs. The pandemic has reinforced access to high-quality childcare, early childhood education and health care as essential to the economy.
Fix Broadband: The pandemic has also highlighted the digital divide in our state. Education, e-commerce, remote working and even contact with government depend on access to computers and high-speed internet, which must be available to everyone.
Support Innovation: Innovation fuels job growth, as well as flexibility and resiliency in our businesses. In a time of constrained resources and risk aversion, Wisconsin has the chance to use its innovative, entrepreneurial spirit to launch its recovery.
As we explored the challenges facing our state, we determined that the report would be incomplete if it didn't address another equally important crisis that will determine our state's economic future: the crisis of racial disparity and inequity.
The disproportionate impact of the pandemic on communities of color, as well as recent unrest in our communities, make this a critical time for Wisconsin to address longstanding issues of racial and economic equity to ensure that every citizen has the same access to full participation in the recovery and experiences economic well-being. As the state's leader in economic development, we know by advancing the economic well-being of every Wisconsinite, we can make a difference.
Our report recognizes that each region of the state and each industry will have its own special needs; the report is a starting point for collaboration and cooperation in finding solutions, not a one-size-fits-all prescription. We hope our will spark spirited yet productive debate that reflects Wisconsin's history of big ideas and ground-breaking innovation and lays the groundwork for Wisconsin's strongest economy ever.
I'm eager to discuss this with each of you and with WEDA as a whole. Please feel free to reach out to me with your thoughts, ideas, question, concerns, and suggestions on how we can approach this recovery together. In the meantime, you can find our report online at wedc.org/wisconsin-tomorrow.
---
WEDA Recognizes State Lawmakers as "Champion of Economic Development" for their Commitment to Advancing Wisconsin's Economy
Every two years at the end of each legislative session, WEDA recognizes a select group of state legislators as "Champions of Economic Development" for their leadership on legislative initiatives that drive economic growth and prosperity in Wisconsin.
This year, WEDA is presenting the award to 21 lawmakers who exhibited an exceptional commitment to growing the state's economy through effective policies based on several factors, including voting record, sponsorship of legislation and responsiveness to critical economic development issues during the 2019-20 session.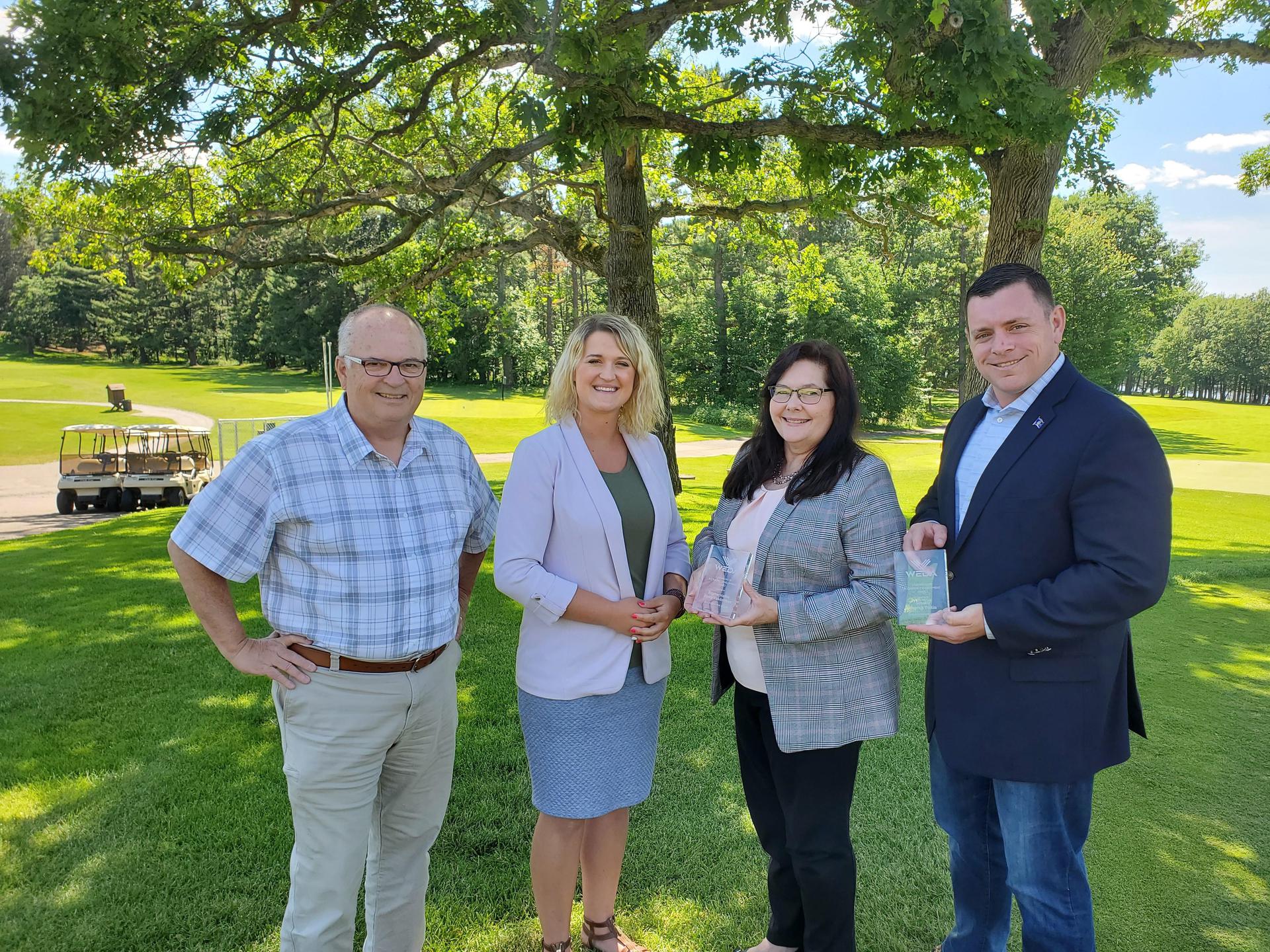 Legislators recognized with the award were actively supportive of WEDA's Legislative Agenda, which included legislation to boost tax benefits for investment in Wisconsin Opportunity Zones, a bill to require Transportation Economic Assistance grants to provide funding for projects that retain jobs, and a number of talent attraction and workforce housing initiatives.
Please find below a complete list of 2019-20 "Champion of Economic Development" recipients:
State Senators:
Sen. Janet Bewley (D-Mason)
Sen. Tim Carpenter (D-Milwaukee)
Sen. Dan Feyen (R-Fond du Lac)
Sen. Jerry Petrowski (R-Marathon)
Sen. Janis Ringhand (D-Evansville)
Sen. Roger Roth (R-Appleton)
Sen. Patrick Testin (R-Stevens Point)
State Representatives:
Rep. Jill Billings (D-La Crosse)
Rep. Amy Loudenbeck (R-Clinton)
Rep. Dave Murphy (R-Greenville)
Rep. Jeff Murssau (R-Crivitz)
Rep. John Nygren (R-Marinette)
Rep. Tod Ohnstad (D-Kenosha)
Rep. Ken Skowronski (R-Franklin)
Rep. John Spiros (R-Marshfield)
Rep. Mark Spreitzer (D-Beloit)
Rep. Rob Summerfield (R-Bloomer)
Rep. Travis Tranel (R-Cuba City)
Rep. Ron Tusler (R-Harrison)
Rep. Nancy VanderMeer (R-Tomah)
Rep. Robin Vos (R-Rochester)
---
Wisconsin Economic Development Academy Update: Kathy Heady, Academy Manager
As the new normal continues to evolve, we are further evaluating the Wisconsin Economic Development Academy program schedule for 2020. At this time, we will be focusing on completing our series on workforce housing and planning for 2021 programming.
On August 12 from 1:30-3:00 p.m. the Academy will host the fourth and final program in our workforce housing series: Spurring Single Family Residential Investment – Tools for your market. This session will introduce tools and techniques that communities can use to encourage more affordable single-family residential investment options and to assist their residents in attaining home ownership. The instructors for this program are Kurt R. Muchow, Principal, Vierbicher Associates Inc. and Nicole Solheim, Executive Director, Wisconsin Partnership for Housing Development. Registration is open on weda.org.
Additional educational opportunities are available this summer and fall. The International Economic Development Council Course, Workforce Development Strategies, was originally scheduled to take place in Madison, August 6-7. That course will now be available in an online format. Registration for this course and other IEDC courses can be found at IEDConline.org. The Wisconsin Basic Economic Development Course will be held virtually this year on September 14-18. This course provides expert instruction in the basic concepts, theories, and methods of economic development from experienced professionals and instructors. Registration is open at WEDA.org, as well as information on several scholarship opportunities.
In 2021 we are looking to focus some of our programming on workforce development topics as we continue to face new challenges in this arena. I welcome any input on other potential topics and themes for 2021 programs. Please reach out to me at kheady@weda.org with your ideas.
---
WEDC Reviews More than 30,500 Applications for We're All In Grants for Small Businesses
The Wisconsin Economic Development Corporation (WEDC) has reviewed all of the more than 30,500 applications it received last month from small businesses seeking We're All In Small Business Grants, WEDC Secretary and CEO Missy Hughes recently announced.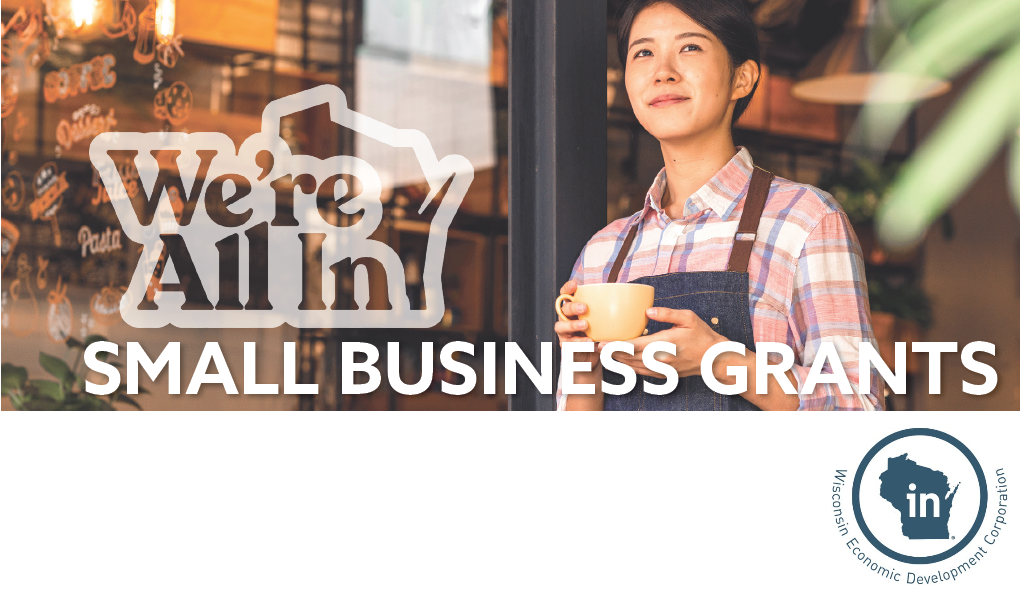 In the program's first phase, WEDC has approved grants totaling $40.7 million to almost 16,300 businesses throughout the state. WEDC has already disbursed more than $27.4 million to nearly 11,000 businesses; the organization is processing an additional $13.3 million to more than 5,300 businesses. In the second phase, which is already under way, WEDC staff are working with the remaining roughly 14,000 businesses to gather additional information about their applications to help them qualify for the grants.
"The idea behind the We're All In grants was to get much-needed funds into the hands of small businesses affected by the COVID-19 pandemic as quickly as possible," Hughes said. "We have learned from the applicants that, in many cases, these grants are really helping them to keep the lights on."
The We're All In Small Business Grants are the largest grant program focused exclusively on small businesses that WEDC has created since it was established in 2011. A total of 45 WEDC staff members from all divisions began reviewing applications even before the application period closed on June 26.
In a typical year, WEDC reviews and approves about 350 contracts for forms of assistance ranging from tax incentives to community development grants—far fewer than the 30,545 applications received for We're All In Grants.
The program was established to provide $2,500 grants to 30,000 small businesses, for a total of $75 million in funds disbursed. Funded primarily by the federal Coronavirus Aid, Relief and Economic Security (CARES) Act, the grants will help small businesses with the costs of business interruption or health and safety improvements, wages and salaries, rent, mortgages and inventory. WEDC has not yet determined how to use any We're All In grant funds that are not disbursed.
The grants targeted businesses with up to 20 full-time employees that were in business by January 2020 with total annual revenues of up to $1 million.
Grant recipients now become We're All In businesses by pledging to observe safety protocols in their shops, cafes and places of work to protect their customers, employees and communities. This network of Main Street businesses will form the backbone of a broader We're All In initiative to be joined by major Wisconsin businesses, communities and other associations to encourage support for and demonstrate best practices for health and safety in public places.
---
WHEDA Welcoming Applications for Rural Affordable Workforce Housing Initiative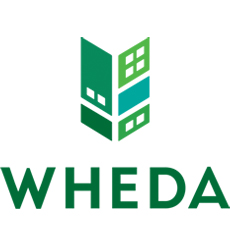 The Wisconsin Housing and Economic Development Authority is now welcoming applications for the rural affordable workforce housing pilot.
The pilot will work with stakeholders from at least three rural communities to develop partnerships and processes that ultimately will benefit communities statewide. Participants at listening sessions organized by WHEDA cited many factors contributing to Wisconsin's shortage of rural, affordable workforce housing including rising construction costs, limited developer interest due to the smaller scale of rural projects; aging housing stock; few affordable rental options; zoning, infrastructure challenges; and limited financing for new construction and renovation projects.
WHEDA's rural affordable workforce housing initiative includes the pilot effort and supplemental financing tools designed to better serve rural communities by overcoming gaps in existing programs.
A webinar was held on July 24 to cover the pilot application process, including the need for communities to apply with a diverse team of stakeholders that demonstrate geographic, demographic, public and private collaboration. For those who were not able to attend, the recorded webinar is now posted online. Applications are due Aug. 31 with participating communities announced in early October.
For questions about the application process, email: ruralaffordablehousing@wheda.com.
---
Welcome New WEDA Members
WEDA would like to welcome and thank the following new members for joining the Association:
Ashley Bahrke, Oconto County Economic Development Corporation
Patrick Brever, City of South Milwaukee
Christine Brinkoetter, Kinetrex Energy
Dean Hunt, Bayland Builders
Melissa Meschke, Small Business Development Center at UW-Stevens Point