In This Edition…
President's Message
Executive Director's Corner
WEDA Urges Congress to Enhance Opportunity Zones and Provide Business Liability Protections Amid COVID-19
Wisconsin Economic Development Academy Update
Governor Evers Continues to Distribute Federal COVID-19 Aid
Welcome New WEDA Members
---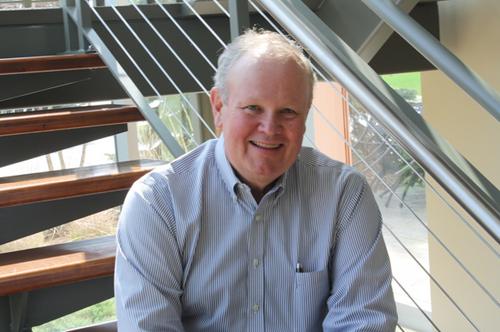 President's Message: Bob Dennik
In the words of the Grateful Dead, what a long strange trip it has been! The COVID-19 pandemic turned the world totally upside down. And although we are now slowly starting to see a rebound, it is likely to be a while before we return to "normal."
While we will all continue to face challenges related to the pandemic's economic fallout, I am proud of WEDA's response to the crisis over the last several months. We moved swiftly to help provide our members (and non-members alike) with the necessary information and tools to help navigate the public health emergency and the subsequent closure of the state's economy. I am also excited about the support we will be able to offer moving forward as part of the economic recovery.
Of course, it was a team effort that included the dedication and work of WEDA staff and membership, as well as our partners – including WEDC, the Small Business Administration and the Small Business Development Center – who helped us deliver the most accurate, up-to-date information. I also want to thank U.S. Senator Ron Johnson, Congressman Mike Gallagher and State Representative Jim Steineke, all of whom joined us on WEDA's COVID-19 Update webinars.
So… hang in there, stay strong and look forward to the better days that are assuredly ahead of us!
---
Executive Director's Corner: Brian Doudna, EDFP
During the COVID-19 public health crisis, WEDA has been active in addressing challenges in the marketplace through our traditional programming, as well as our new value-added services to help provide our local membership with additional options and resources. Of course, our programming and services for 2020 are continuously being modified to align with the current situation, but rest assured, WEDA continues to advance our workplan for 2020: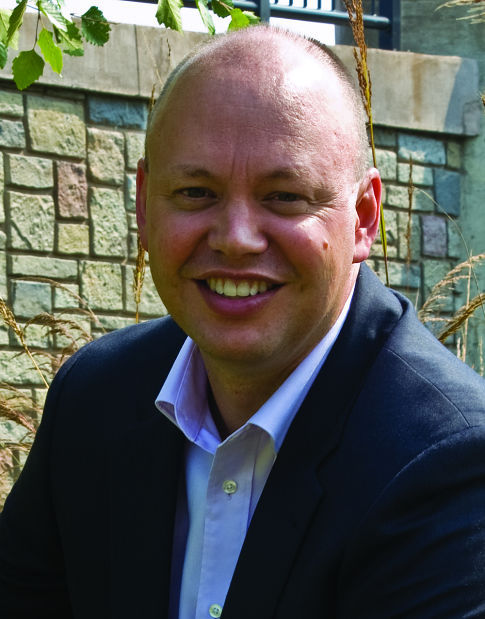 CRA Network – The Network is not hosting regional meetings this spring, but we continue to work with companies and communities seeking to advance their projects. For example, WEDA recently held a virtual meeting with lenders on a housing project that was seeking financing for a project launch in 2020. Another potential project in the CRA Network hopper is the relaunch of a closed plant that was shuttered prior to the pandemic. Project backers are now seeking financing to relaunch a new business at the site. In short, the CRA Network continues to support WEDA members seeking to quickly receive consideration from financial institutions on their projects. Contact us today! 
SBA Debt Relief
On-demand short videos have been created (from an hourlong WEDA SBA debt relief webinar) to make it easier for WEDA members to share the most relevant information with businesses seeking or considering SBA financing. Remember, the SBA will pay 6 months of P&I on loans closed before September 27. I would suggest applications should be submitted by early July to receive this benefit.
Wisconsin Economic Development Institute (WEDI) – Community Agency Survey and Assessment
WEDI has built a coalition of agencies ranging from a Federal Reserve Bank to Philanthropic Organizations and the WEDC to serve on a working group to analyze community agency needs pre-and post-COVID-19. The needs of low to moderate income, underserved and rural populations are being monitored by a variety of organizations and through numerous local and regional needs assessment tools. The COVID-19 pandemic is likely to place even greater stress and need on community development organizations that serve low-to-moderate income, underserved and rural populations. The research provided by WEDI and the working group will consider best practices and how potential alignment of limited resources can have the greatest impacts and leverage investments. The effort will consider housing, small business financing, health (childcare), employment, transportation, financial literacy and education and training. Representing WEDI on this working group will be Todd Berry, who is the former president of the non-partisan Wisconsin Taxpayers Alliance.
Economic Prosperity Planning for Wisconsin Tribes – Grant Received
In cooperation with the American Indian Chamber of Commerce of Wisconsin, Wisconsin Indian Business Alliance and Great Lakes Intertribal Council, WEDA will be creating custom curriculum for tribal nations that is designed after our IEDC certified ED 101 session for Wisconsin communities. This effort will incorporate WEDA, SBDC of Wisconsin and also Native Nations Institute/Harvard Project in a three-part series designed to advance best practices in tribal community development, tribal governance models and lean business model tools. As of this newsletter, funding for this effort has been received by Bay Bank and WEDC. Additional grant support is sought.
Community and Economic Development Awards
The CEDA Awards will open Nominations on June 1 and close on July 20th at Noon. In this difficult year, we need to truly celebrate all the efforts across Wisconsin to grow and make our communities resilient. So… if you have a project, initiative or company worthy of community pride and recognition, do not be shy. Please submit them… This year, the awards ceremony will accommodate virtual options to enable more participants to be part of the event.
---
WEDA Urges Congress to Enhance Opportunity Zones and Provide Business Liability Protections Amid COVID-19
The Wisconsin Economic Development Association recently submitted a letter to the state's congressional delegation urging their support for several economic recovery proposals for inclusion in the next round of federal COVID-19 legislation, including Opportunity Zones enhancements, SBA loan program reforms and temporary liability protections for businesses.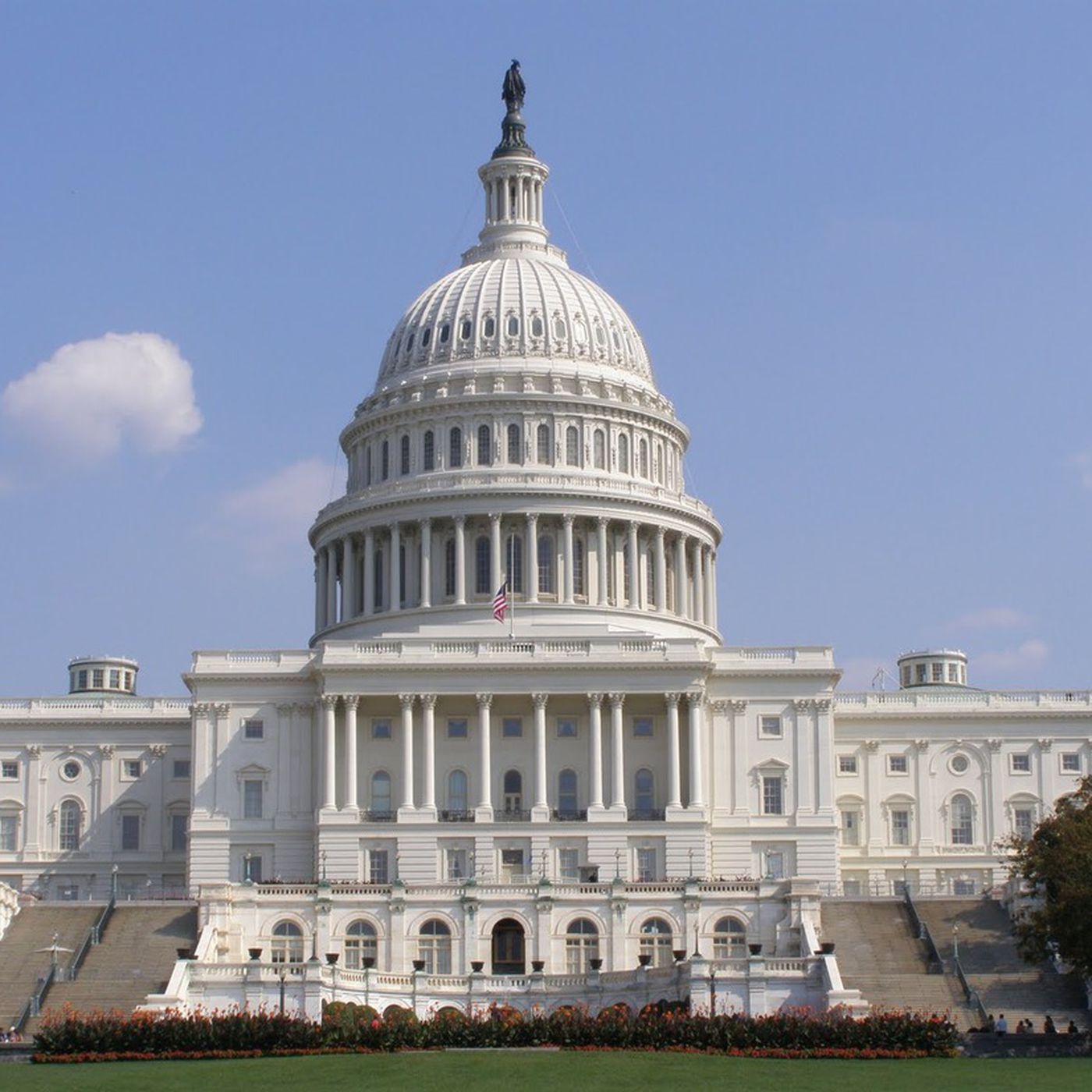 Despite recent passage of a $3 trillion COVID-19 stimulus bill, known as the HEROES Act, by the U.S. House of Representatives, the Senate has shown no interest in taking up the legislation. The GOP-led Senate appears uncomfortable with such a large spending package and is looking at a much narrower proposal. While both houses appear to embrace making improvements to the Payment Protection Program, several main sticking points remain between Republicans and Democrats, including additional aid to states, the extension of supplemental unemployment benefits and business liability protections.
In our May 15 letter, WEDA urged Congress to support the following provisions as part of a comprehensive, nationwide economic recovery plan:
Opportunity Zones Regulatory Flexibility: The Tax Cuts & Jobs Act of 2017 created Opportunity Zones to spur investment and development in distressed communities across the country. Although Opportunity Zones are a powerful economic development tool, the COVID-19 pandemic has cut off readily available access to private capital. As a result, these non-fiscal proposals are needed to encourage greater capital investment in Opportunity Zones and help jump start economic development in Wisconsin:

Extend the maximum Opportunity Zones tax liability reduction to June 30, 2021
Establish a broader Opportunity Zones-related definition of eligible investors
Expand options to invest in Opportunity Zones-related businesses and properties
Paycheck Protection Program (PPP) Amendments: Implement the following changes to the PPP that are included in the HEROES Act:

Expand PPP eligibility to include 501(c)(6) tax-exempt organizations. This provision is critical, as it would provide economic development organizations, chambers of commerce and business trade associations with needed funding to remain operational and continue to assist businesses during the COVID-19 recovery.
Extend the PPP covered period from June 30, 2020 to December 31, 2020.
Eliminate the current 75/25 rule on use of forgivable loan proceeds.
Establish a minimum maturity on PPP loans of five years.
Establish broad safe harbor laws to limit liabilities for businesses that adhere to official public health recommendations and safety guidelines for employees and customers. These civil liability protections, which should not be extended to businesses engaging in willful misconduct or reckless behavior, is critical to provide certainty to businesses operating in extraordinary times and protect them from frivolous and costly lawsuits.
Creation of a grant program administered by the Economic Development Administration to provide essential operational funding for local and regional economic development organizations. Funding for economic development organizations is in jeopardy, and this grant program would help keep their doors open as they work to rebuild the nation's economy.
Implement the changes to Small Business Administration (SBA) 504 Loan Programs that were included in the HEROES Act passed by the U.S. House. These changes include a temporary elimination of 504 loan fees, permanent modifications to the 504 Debt Refinancing without Expansion Program to improve small business access to affordable capital and increasing the maximum amount of 504 loans.
WEDA will continue to engage with Wisconsin's congressional delegation and advocate for these important policies as Congress debates the next round of COVID-19 relief legislation.
---
Wisconsin Economic Development Academy Update: Kathy Heady, Academy Manager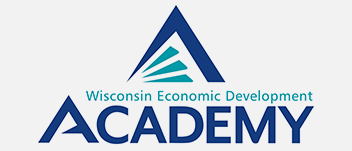 The world certainly looks much different than when I wrote my last update in March. At that time, we were hoping to continue with our planned Academy 2020 schedule, including an in-person session in June. With the uncertainties that linger, we have taken our programs through the summer to a webinar format, juggled the dates of our remaining housing programs and added a new program on Main Street Business Retention.
Please CLICK HERE to view the updated program schedule: Registration is open for our summer programs.
Our next webinar – Main Street Business Retention: Building Resiliency in a New Era – is scheduled for June 4 from 1:30-3:00 p.m. This FREE course will provide attendees with a review of approaches to business retention of main street businesses in a new era, looking at the needs of different business types and building resiliency for the long- term, including succession planning. Emerging and best practices as well as innovative approaches in Wisconsin and nationwide will be presented. Existing and new technical assistance opportunities will be discussed, including how resources are delivered and new resources that may be needed. The course will include approaches to bringing people and traffic back to Main street in the short and long term. Our instructors are Matthew Wagner, Ph.D., Vice President of Revitalization Programs, National Main Street Center, Inc. and Errin Welty, CEcD, EDFP, Downtown Development Program Manager, Wisconsin Economic Development Corporation. The webinar is being sponsored by US Bank and is free to participants. Registration is required and is limited to 450 participants.
Academy Workforce Housing Series: Register Today
Earlier this year, the WEDA Academy launched a four-part series on Wisconsin's workforce housing shortage and how it is impacting communities and employers across the state. The last two seminars have been scheduled and moved online to respect social distancing:
Identifying Local Needs, Municipal Tools and Zoning Practices  -Thursday, July 23 – 10:00 AM-3:00 PM.
CLICK HERE for more information and to register
Spurring Single Family Residential Investment, Tools for Your Market Wednesday, Aug. 12 – 1:30 PM-3:00 PM
CLICK HERE for more information and to register.Read More
---
Governor Evers Continues to Distribute Federal COVID-19 Aid
Over the past few weeks, Governor Tony Evers has unveiled several new programs to utilize the $1.9 billion in federal funding Wisconsin received through the Coronavirus Aide, Relief, and Economic Security (CARES) Act passed by Congress at the end of March.
Among the new programs announced by the governor is a $75 million small business assistance grant program that will be administered by the Wisconsin Economic Development Corporation (WEDC). The program will provide direct assistance to small businesses most impacted by the duration and restrictions of the COVID-19 pandemic and who have not already received WEDC COVID-19 assistance. These $2,500 cash grants will help small businesses manage costs associated with business interruption, health and safety improvements, wages and salaries, rent, mortgages, and inventory. Businesses will be able to apply for grant assistance in early June.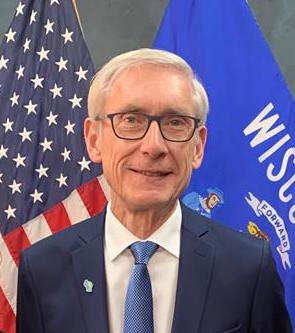 Other programs funded by federal CARES Act aid announced by the Evers Administration include:
---
Welcome New WEDA Members
WEDA would like to welcome and thank the following new members for joining the Association:
Sean Fitzgerald, City of Wausau
Joe Folsom, Retired Member