In This Edition…
President's Message

Executive Director's Corner

WEDC Bulletin: An Update from the Wisconsin Economic Development Corporation

WEDA Partners to Launch Innovative CRA Survey and Data Portal

Wisconsin Economic Development Academy Update

Legislative Council Symposia Series Examines Wisconsin's Workforce Housing Challenges and Potential Solutions

WHEDA Rural Workforce Housing Pilot Program Moves Forward

Wisconsin School Districts Encouraged to Apply for Fab Labs Grants

New WEDA Member Spotlight: Kinetrex Energy
President's Message: Bob Dennik
To say 2020 has been a long year would be an understatement. It certainly has not been what any of us had expected. I had such high hopes for 2020 and thought WEDA had a perfect vision of what was to come. Boy was I wrong… Thankfully, and as usual, the economic development profession was able to quickly pivot and "make lemonade out of lemons."
From the very beginning of COVID, WEDA worked hard to analyze how it was going to affect our members and the organizations we represent, as well as how it would impact the business community, commerce and government operations. Well I can tell you our members learned quickly how to deal with this once-in-century situation. As I have engaged with WEDA members during the pandemic, I have witnessed firsthand the resiliency of economic development professionals and your ability to get deals done and make positive things happen for your communities and organizations despite the impact of COVID-19. Keep it up…
I'm not trying to preach, but I do want to give you a virtual "pat on the back" as you continue to do an already difficult job during these challenging times. We are all tired, scared and worried about the future, as we strive to do our best for our families and our communities. At some point, we will put this pandemic behind us and  move forward toward a brighter future.
Have a great fall, terrific holiday season and be safe!
---
Executive Director's Corner: Kathy Davies and Mike Harrigan 
As WEDA reported last month, our former executive director, Brian Doudna, officially left his post on Oct. 2 to become director of the Sheboygan County Economic Development Corporation. While WEDA is in the process of hiring a permanent executive director, we are fortunate to have two very capable individuals – Kathy Davies and Mike Harrigan – step in to serve as co-interim directors in the meantime. Please find below a brief update from both Kathy and Mike:
Kathy Davies:
Over the next few months, I am happy to assist WEDA in maintaining operations while the Board completes its search for our new Executive Director. I am honored to share this role with Mike Harrigan who will take on the economic development tasks.
Shortly after retiring from the Alzheimer's Association in 2018, WEDA asked me to consider a contracted position as your conference and meeting planner. I have enjoyed learning the 'economic development world' and meeting some great people!
During my time with the Alzheimer's Association, my work included planning our annual Wisconsin conference that drew over 900 attendees. I also served as the Chapter's Development Director and ended my career as the Chapter's Program Director.
I will lean on my past experience as Mike and I temporarily lead WEDA through the end of the year. Both of us are fortunate to also have the support of WEDA staff, including Michael Welsh, our legislative affairs director, and Kathy Heady, our WEDA Academy Manger. All of us are here to serve you. Please don't hesitate to reach out with any of your thoughts or questions – or if you need any assistance.
Mike Harrigan:
This is an exciting time for WEDA. Due to the past leadership of prior WEDA Boards and its first full-time executive director and current staff, WEDA has positioned itself to play a key role going forward as a resource to both public and private economic developers across this state.  We all know that the challenges ahead are formidable, but with great challenges come great opportunity as well. I am pleased to be able to help with the transition that is underway.
During the period of transition from our former executive director to the new director, I was asked to serve in a collaborative role with Kathy Davies as a "Co-Interim Executive Director".  Kathy will be involved in the day to day administrative responsibilities of the executive director, and I would come into play in the event that there are questions or matters involving economic development that might call for someone with a more technical background in the field. As interim co-directors, Kathy and I are also providing primary staffing support to the WEDA Board's Search and Screening Committee that is currently working on filling the executive director position on a permanent basis.
For those that do not know me, a bit of background…   I have served in Wisconsin as a City Manager / Administrator for 19 years in 3 communities in Wisconsin prior to joining the Ehlers & Associates firm in 1993.  Ehlers is a regional Financial / Municipal Advisory firm for Local Governments. At Ehlers I was a Senior Municipal Advisor focusing exclusively on Wisconsin municipal clients. I retired as Chairman of Ehlers in November of 2018 having served 25 years with the Company.   Shortly after retiring in early 2019 Brian Doudna contacted me to ask that I consider a part time role with WEDA to assist with their new CRA Network initiative.
During my professional career, I have had a long and enjoyable relationship with WEDA and its leadership. During my years at Ehlers I spent a great deal of my time focused on matters involving Economic Development finance—specifically Tax Incremental Financing (TIF), developer pro-forma review and development agreement negotiation support. Ehlers has always been a strong supporter of WEDA and its efforts to advance Economic Development within the State.   In its role in support of TIF legislation WEDA, along with the League of Wisconsin Municipalities and the Wisconsin Realtors Association has often called upon Ehlers and its team of advisors to provide technical support for various legislative initiatives including TIF law modifications.
I have agreed continue to serve WEDA on a part time basis through June of 2021 and during that time will be working with the new Executive Director to solidify the CRA Network initiative and to assist in any other ways that I can.   The ultimate objective is to "work myself out of another job"!
In the meantime, I have started a new company (H & A Advisors LLC) with a former Ehlers partner to focus on another passion of mine – we have developed a unique model for Workforce Housing finance!
---
WEDC Bulletin: An Update from the Wisconsin Economic Development Corporation 
As Wisconsin enters its seventh month battling the COVID-19 pandemic, WEDC continues to advance on multiple fronts to address the challenges it poses to our state's economy.
WEDC's integrated approach is proceeding along three major lines: immediate assistance to help those businesses hit hardest by the pandemic; strategic initiatives to create the conditions needed for longer-term recovery; and continued commitment to "traditional" economic development programs.
In terms of immediate assistance, WEDC has launched a second round of We're All In Small Business Grants to distribute $50 million in federal CARES Act funds by the end of calendar year 2020. This follows the success of the first round of We're All In grants, which distributed more than $62.5 million to more than 26,000 businesses over the summer.
The latest round will provide $5,000 grants to 10,000 businesses; priority will be given to businesses that have been most deeply impacted by the pandemic. The grants will be administered by the Department of Revenue in collaboration with WEDC.
The pandemic has forced many to rethink their business model, such as by moving sales online, offering curbside takeout and outdoor seating, or developing products that meet consumers' unique needs during this time. To recognize and encourage that spirit of innovation, both in the current crisis and beyond, WEDC is sponsoring the We're All Innovating Contest, which will provide $3 million to roughly 195 businesses. Judging will begin soon, with an eye toward naming the contest winners by year-end.
As WEDC noted in its Wisconsin Tomorrow – An Economy for All report, the pandemic has demonstrated that broadband is essential for business, education, and even health care. WEDC and the Wisconsin Public Service Commission have teamed up to establish the Broadband Connectors pilot program. Six communities – the Lac du Flambeau Band of Lake Superior Chippewa Indians, Ho-Chunk Nation, School District of Owen-Withee, Town of Cross, and St. Croix and Fond du Lac counties – will receive technical assistance in applying for existing public and private sector broadband expansion funds.
Ensuring Wisconsin's rural communities have a vibrant future is one of the keys to our state's longer-term recovery, and the Broadband Connectors pilot is a step toward that objective. Later this fall, the Governor's Blue Ribbon Commission on Rural Prosperity will make its recommendations to Governor Evers to assist in shaping the next biennial budget.
Meanwhile, WEDC continues to invest in our communities and our economic development infrastructure. WEDC recently approved Key Strategic Partner funding for all nine Regional Economic Development Organizations (REDOs) and three minority chambers of commerce. The importance of these relationships has only heightened as we all work together to build a more diverse, inclusive, and resilient state economy.
Local projects are also moving forward. In recent weeks, WEDC has celebrated its support for UpStart Kitchen and the African American Chamber of Wisconsin, both in Milwaukee; the start of construction for HARIBO's manufacturing facility in Pleasant Prairie; and community development projects in Lancaster, Holmen, and Oshkosh.
Despite the pandemic, Wisconsin's central location, well-trained workforce, and outstanding infrastructure remains a draw for businesses looking to expand or relocate.  WEDC will have more news to announce on these projects in the next few months so, as always, to keep up with the latest in Wisconsin economic development, check out our website at wedc.org and follow us on Twitter at @wedcnews.
---
WEDA Partners to Launch Innovative CRA Survey and Data Portal: Whitney Roberts, CRA Network Coordinator
Before the pandemic dramatically changed the landscape of communities and businesses across Wisconsin, a committed group of lenders and economic development professionals worked together through the Community Reinvestment Act (CRA) Network to identify potential deals focused on meeting community needs as well as federal regulation. While successful, members and leaders saw gaps in the geographic reach of the network and also in the types of projects available for funding. Members of the network began asking why and how we might move to fill those gaps and connect lenders, large and small, with the most pressing needs of our communities, in accordance with Community Reinvestment Act regulation.
In March 2020, a core team from WEDA identified leaders in nonprofit, finance, philanthropy, social services, healthcare, housing, workforce development, and economic development to serve as members of a working group. The purpose of the working group was to build a comprehensive community needs assessment survey that could provide actionable data to both community organizations and funders statewide to meet the needs of low and moderate income individuals. The 22 member working group met throughout the summer to identify gaps in community needs assessment data and develop questions for their audiences that would provide valuable insights not currently available, ultimately leading to increased CRA eligible deals.
Dawn Follendorf, Community Reinvestment Officer at Incredible Bank and CRA Survey Working Group Chair describes the impact of the project this way :
"The CRA survey results will provide us with much needed insights on the barriers to financial security faced by low- and moderate-income individuals and the economic inclusion needs of minority populations across all regions of Wisconsin we serve. With this information, we will be better equipped to develop partnerships and direct our resources in a way that best meet the most pressing needs in our communities."
Members of the working group represented United Way of Wisconsin, WISCAP, UW Milwaukee Helen Bader Institute for Nonprofit Management, WEDC Office of Rural Prosperity, Wells Fargo, Rural Wisconsin Healthcare Collaborative, WHEDA, BMO Harris, UW Madison Extension, Association of Wisconsin Regional Planning Commissions, Wisconsin Philanthropy Network, and Economic Growth Advisors, LLC.
The survey is currently live through the beginning of November 2020. Results of the survey will be available on www.cranetwork.org by February of 2021 and a full portal of statewide data will be publicly available next year at the same address. If you have received an email invitation to complete the survey, we're asking you to complete it by October 31st.
For questions about the survey or the project, contact project lead, Brian Doudna at doudna@sheboygancountyedc.com. Thank you to all of our partners and to those completing the survey for their time and effort.
---
Wisconsin school districts encouraged to apply for Fab Labs Grants
The Wisconsin Economic Development Corporation (WEDC) is now accepting applications for the fifth year of its Fabrication Laboratories (Fab Labs) Grant Program, which provides funding to help public schools build or expand fab labs.
The grant program supports hands-on science, technology, engineering, arts and math (STEAM) education by assisting public school districts with equipment purchases for instructional and educational purposes in fab labs. Fab labs are high-tech workshops with the latest equipment, including computer-controlled manufacturing components such as 3D printers, laser engravers and computer numerical control routers.
WEDC's investment in the program puts fab labs within reach for schools that might otherwise not have the financial means to install such facilities.
WEDC will provide grants of up to $25,000 to public school districts, or up to $50,000 to consortiums of two or more districts, for the creation and/or expansion of fab labs. For this year's funding cycle, applicants are being asked to match 50% of the amount of grant funds requested. For example, if your district is requesting a grant of $25,000, the district must provide a match of at least $12,500. The funds may be used to purchase equipment used for instructional and educational purposes by elementary, middle, junior high, or high school students.
Since the program's inception, WEDC has awarded over $2.8 million in grants to 77 districts. In April, grants totaling $693,200 were awarded to 31 districts. WEDC is allocating $500,000 in this fiscal year and anticipates awarding 20 grants. Recipients will be announced in the spring.
"WEDC is pleased to continue investing in the Fab Labs Grant Program, which makes a real difference in every region of the state by providing students with hands-on experience in areas such as design, engineering and complex problem-solving," said Missy Hughes, secretary and CEO of WEDC. "This program is one of the ways in which the state is helping to fill the need for skilled workers as we continue to grow Wisconsin's economy."
Fab Labs Grants will be awarded through a competitive process, with applicants evaluated based on the applicant's readiness and long-range planning, curriculum, business and community partnerships, financial need and previous awards.
Applicants who have already received three grants will be ineligible this year for additional funds, except for Milwaukee Public Schools or if an applicant is seeking a one-time grant to establish a fab lab for use by K-8 students. If a district previously received three Fab Labs Grants, they would still be eligible to apply for a one-time grant to establish a fab lab for use by K-8 students.
In addition to the grant program, WEDC also is supporting the state's fab labs by working with the University of Wisconsin-Stout and Fox Valley Technical College to develop an online tool to increase collaboration and the sharing of resources among school districts with fab labs.
The web portal, which was developed by the UW-Stout Discovery Center with guidance from teachers statewide, allows teachers and others at fab lab schools to communicate with one another on topics such as curriculum development and implementation, equipment usage and troubleshooting, training and professional development.
More information on the program, including application details, can be found at wedc.org/fablabs. The deadline is Jan. 8.
---
New WEDA Member Spotlight: Kinetrex Energy
WEDA would like to welcome one of our newest corporate members – Kinetrex Energy. The Indianapolis, Indiana based company – which joined WEDA at the Silver Membership level –  is the U.S.'s leading interstate liquefied natural gas (LNG) company, operating two LNG production facilities and providing turn-key energy solutions from a comprehensive portfolio of natural gas solutions including: LNG, renewable natural gas (RNG) and pipeline natural gas for customers in the agricultural, asphalt, industrial, transportation and utilities markets.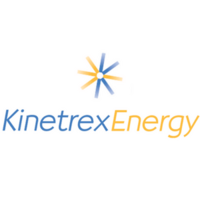 The company strives to utilize LNG as a virtual pipeline option to serve customers with limited natural gas access. This could be especially helpful to farms and other production facilities in rural Wisconsin who have limited energy options due to their location.
Kinetrex Energy's main point of contact for WEDA is Christine Brinkoetter who serves as the company's Business Development Manager.
Welcome to Christine and Kinetrex Energy!