In This Edition…
President's Message
Executive Director's Corner
WEDC Bulletin
WEDC Now Accepting Applications for Certified In Wisconsin Program
Stay Current on WEDA Legislative Developments
Welcome New WEDA Members
---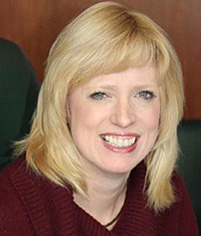 President's Message: Heather Wessling, CEcD
2018 has been a tremendous year for WEDA, marked by significant growth and new opportunities. For me, it has been a great honor to serve as WEDA president and a wonderful experience working closely with members, many of whom I consider personal friends.
Looking back over the past 12 months, there have been numerous key developments at WEDA, including launch of the CRA-Network of Wisconsin. The new program is designed to match Community Reinvestment Act eligible projects with potential funders to drive investment across the state. A special thank you to long-time WEDA member WBD, Inc. whose generous financial support made it possible to implement the CRA-Network program.
From the CRA-Network to the Wisconsin Economic Development Academy and our comprehensive legislative advocacy program, WEDA has continued moving forward, building on the foundation of past accomplishments and positioning the organization for future success.
It was a pleasure to work with the Board in 2018 and an honor to serve as your president. Thank you…
---
Executive Director's Corner: Brian Doudna, EDFP
This year is certainly off to a fast start, but with the same challenges from last year – such as trying to find more capacity in our workdays to accomplish tasks that often fall under the "other duties as assigned" category.
For example, the new federal Opportunity Zones program, created by the Tax Cut and Jobs Act of 2017, has many communities trying to find and create projects that will be investment ready in 2019. That's not always an easy task… That's why WEDA is working to assist where it can, from the Opportunity Zones program seminar scheduled for Feb. 6 to statewide regional meetings of the CRA-Network of Wisconisn.
For those not familiar, the types of projects located in Opportunity Zones will, in many cases, match the criteria of a CRA-Network project. As you prepare projects and seek out potential investors, please incorporate the CRA-Network in your outreach efforts. Opportunity Zone projects will likely require bank financing, and that's where the CRA-Network can come into play – aligning the financing needs of projects with potential lenders.
Our next round of CRA-Network regional meetings will be held in April. The lunch meetings are open to all economic, community, workforce and housing development organizations and professionals. The luncheons are free to all, due to the statewide sponsorship of the CRA Network by WBD, Inc. Banks will also gather at the regional meetings to review projects that are seeking or exploring financing.
For more information about the CRA-Network, upcoming regional meetings or to submit a project application, simply visit the WEDA website.
---
WEDC Bulletin
City of Superior receives $148,400 state grant to support redevelopment of freight depot into brewpub
WEDC awarded the City of Superior a $148,400 state grant to redevelop the former Soo Line freight depot into a microbrewery and restaurant.
WEDC awarded the City of Superior a $148,400 state grant to redevelop the former Soo Line freight depot into a microbrewery and restaurant.
The Community Development Investment Grant (CDI) from the Wisconsin Economic Development Corporation (WEDC) will support the relocation of Thirsty Pagan Brewery to the 7,500-square-foot depot. The project will include renovations of the existing building to accommodate a 120-seat taproom as well as construction of a new kitchen, electrical and HVAC system.
Founded in 2006, Thirsty Pagan is known for its handcrafted beer and gourmet pizzas. The new location will allow the brewery to have more private seating options for meetings, events and parties.
---
Genetic Visions expands laboratory operations in Middleton
Genetic Visions-ST LLC, a worldwide livestock and bovine reproduction technology business, is expanding its current laboratory in Middleton – a $2 million project expected to create 21 new jobs over the next three years.
The project includes an expansion of Genetic Visions' facility in Middleton that will serve to centralize regional sales, IT, HR and finance functions. WEDC is supporting the project by authorizing up to $100,000 in state income tax credits over the next three years. The actual amount of tax credits Genetic Visions will receive is contingent upon the number of jobs created during that period.
---
$190 million Promega expansion receives WEDC support
WEDC announced it is providing Promega, a global life science company, with up to $1.5 million in tax credits over three years to support the construction of a new research and development facility at the company's Fitchburg campus—a $190 million project expected to create 100 jobs.
The project will include a 270,000-square-foot R&D facility that will provide the proper infrastructure for Promega to respond to emerging opportunities in the global biotechnology and life science markets. Currently, R&D operations are spread across three buildings at the Fitchburg campus. This new three-story building will allow the company to consolidate these employees into a single facility.
---
Seal-Rite Door relocating from Illinois to Beloit
Seal-Rite Door, which designs and fabricates high-performance, residential doors, today announced it is relocating its operations from Illinois to Beloit, where it will open a state-of-the-art facility to accommodate its growing business.
After more than 15 years of manufacturing in Rockford, IL, Seal-Rite is relocating to a facility that will have state-of-the-art equipment that will help increase efficiency and improve overall production to position the company for future growth. Those capabilities are unavailable at the current location.
To support the company's decision to relocate here, WEDC has awarded Seal-Rite with up to $250,000 in state tax credits over the next three years. The actual amount of credits the company will receive is contingent upon the number of jobs created during that time.
---
$40 million Lakeside Foods project receives WEDC support
WEDC announced it is providing Lakeside Foods, a premier supplier of high-quality frozen and canned foods, with up to $1 million in tax credits over three years to support the company's expansion of its frozen food packaging facility – a $40 million project expected to create 48 new jobs.
A groundbreaking for the expansion was held in July and construction is expected to be completed in mid-2019. In addition to WEDC, the project is also supported by the City of Manitowoc, the U.S. Department of Agriculture and Wisconsin Bank and Trust.
The project will include a 100,000-square-foot addition to Lakeside Foods' frozen packaging and storage space to meet the custom packaging needs of existing customers and increase capacity to foster growth and product innovation in the frozen foods industry. The expansion will include redesigning processing operations to meet the highest food safety industry standards and installing automated packaging equipment.
---
Leonardo DRS to build new naval power manufacturing complex in Menomonee Falls
WEDC, the Village of Menomonee Falls and Leonardo DRS Inc. announced the company will build a new manufacturing facility and offices in Menomonee Falls to accommodate its growing Naval Power Systems line of business—a project expected to create up to 220 jobs in southeastern Wisconsin.
The company will invest $56 million in a new "best-in-class" engineering and manufacturing facility to serve as the focal point for most of its business development and production activities. The facility, expected to open in 2020, will house the design, test and manufacturing facilities for naval and marine power distribution, power conversion, motor controls, drives and automation/control equipment for the U.S. Navy, commercial and international customers.
To support the expansion, WEDC is awarding Leonardo DRS up to $18.5 million in state income tax credits over the next seven years. The amount of tax credits the company receives is contingent upon the number of jobs the company creates and retains, the level of capital investment over that time and the amount it spends on employee training over that time.
---
EQ establishing operations on northwest side of Milwaukee
EQ, a Minnesota-based financial services and corporate services company, is establishing operations in Milwaukee—a project expected to create 180 jobs on the city's northwest side.
The company, established in 1929, provides a range of transfer agent services that enable clients to manage share registers, communicate with shareowners and undertake significant corporate actions—simply and effectively. Formerly known as Wells Fargo Shareowner Services, EQ is part of an international organization that services 23 million shareholders and more than 1,200 clients worldwide.
To secure the company's investment in Wisconsin, WEDC has authorized EQ to receive up to $1.25 million in tax credits over the next three years. The actual amount of credits the company will receive is contingent upon the number of jobs created and the level of capital investment over that time.
---
Kimberly-Clark to keep Cold Spring Facility open in Wisconsin
Kimberly-Clark and WEDC have agreed to terms on a five-year agreement that will provide the company with up to $28 million in tax incentives and allow it to continue operations at its Cold Spring facility in Fox Crossing.
Under the terms of the agreement, Kimberly-Clark will retain 388 technical manufacturing jobs with an annual payroll of over $30 million at the facility. The company will also continue to support hundreds of businesses across the state that supply approximately $56 million in goods and services to the facility annually. In addition, Kimberly-Clark will invest up to $200 million in the Neenah Cold Spring Facility over the next five years to fuel continued innovation and growth.
To ensure that Kimberly-Clark remains in Wisconsin, WEDC is awarding the company up to $28 million in state income tax incentives over the next five years. The full amount of credits can be earned if the company retains all of its 388 employees through 2023 and makes at least $200 million in capital investment at the Cold Spring facility over that time. The company can also earn tax credits based on how much it purchases in goods and services from Wisconsin companies.
---
City of Brillion receives $500,000 state grant to support redevelopment of former Brillion Iron Works Site
In a major step in the redevelopment of the former Brillion Iron Works site, WEDC announced the City of Brillion is receiving a $500,000 grant to help finance demolition work on the site.
The Brillion Iron Works site consists of several buildings that have been home to numerous companies since the early 1900s. The city plans to redevelop the entire 145-acre parcel in two phases. The WEDC grant is for the first phase, a 70-acre parcel on the south side of the site that was acquired by the Ariens Co. in October.
The Ariens Co. plans to renovate the Farm Implement Building (also known as Plant 3) into a new research and development facility for the company. The research and development facility will support Ariens' operations, engineering and supply chain operations. The City of Brillion is supporting the renovation of Plant 3 with the construction of a new roadway and a bridge crossing, and the remaining structures on the site will be demolished. The first phase has a $10 million budget. Work is now underway and is expected to be completed by the end of 2020.
---
WEDC awards $750,000 to four minority business organizations
WEDC announced it has awarded $750,000 to four statewide minority chambers of commerce to support their efforts to assist minority-owned businesses.
The funds are being awarded to the African American Chamber of Commerce of Wisconsin, the American Indian Chamber of Commerce of Wisconsin, the Hispanic Chamber of Commerce of Wisconsin and the Hmong Wisconsin Chamber of Commerce.
The organizations will use the funds to support operations that include access to capital through revolving loan funds, business training workshops, financial awareness programs, assistance with securing financing, networking opportunities and one-on-one mentoring.
---
WEDC now accepting applications for Certified In Wisconsin Program
Applications for the program will be accepted through Feb. 15
The Wisconsin Economic Development Corporation (WEDC) is now accepting applications for its Certified In Wisconsin® Program, which designates industrial parcels of 20 acres or more as being "development ready."
The program has played a key role in helping communities throughout the state attract new companies by providing independent certification that a wide range of concerns have been evaluated—such as environmental and geological factors, transportation access, utility and infrastructure capacity, zoning and property rights—and that the site is ready for industrial development.
"Certified Site designation is a fast track for your property to get the attention of site selectors and real estate developers," said Zanya Bugri, real estate and location specialist for WEDC. "The competition for attracting top economic development projects is stronger than ever, and the Certified In Wisconsin Program gives communities an added advantage as they compete on a national level for those major projects."
WEDC introduced the Certified In Wisconsin Program in 2012 to help spur development of commercial properties throughout the state. Working with WEDC, communities can obtain site certification for properties at a much lower cost than they would pay to pursue the "development-ready" designation on their own through an independent consultant.
WEDC works with Deloitte Consulting to evaluate sites to determine if they are ready for development and meet certification requirements. By certifying that these sites meet common basic requirements for development, WEDC provides assurances for potential companies eager to get their projects completed quickly, and in the process makes Wisconsin more competitive when it comes to attracting new projects.
Once a site is certified, a potential developer has all the standard information generally needed to make a quick decision about whether that site is right for a project's needs, such as utility and transportation infrastructure, environmental assessments, quality of nearby labor force and much more.
Not only does the program increase the comfort level of site selectors and companies by removing unknowns about a site, it also raises the visibility of the property as WEDC actively markets the state's Certified Sites to get them in front of the people who make decisions about corporate expansions and relocations.
Wisconsin has 21 certified sites, with 29 development projects completed or underway that are expected to create more than 2,600 jobs and generate more than $472 million in capital investment.
Some of the major economic development projects taking place on Certified Sites include:
Mills Fleet Farm, which is building a $64 million distribution center at the Lake Wissota
Business Park in Chippewa Falls that is expected to create 325 jobs;

Diversified Manufacturing Corp., which relocated its operations from Minnesota to the Eagle
Ridge Business Park in Prescott and expects to create 150 jobs;

United Natural Foods Inc., which operates a distribution facility on the Prescott Certified Site that employs about 300 workers;

The Little Potato Company, which established its U.S. headquarters in the DeForest Business Park and plans to create 125 jobs; and

Dollar General Corp., which opened a $75 million distribution facility at the Highway 11 Business Park in Janesville that will employ more than 500 people.
Applications for the program will be accepted through Feb. 15. For more information on the program and how to apply, visit wedc.org/certified.
---
Stay Current on WEDA Legislative Developments
Stay current on WEDA's legislative efforts and other policy developments that impact WEDA members and economic development in Wisconsin. Click here to visit WEDA's legislative page for news, notes and other legislative information.
---
Welcome New WEDA Members
WEDA would like to welcome and thank the following new members for joining the Association:
Kelly Armstrong, Greater Green Bay Chamber – Economic Development
Samuel Bachmeier, La Crosse Area Development Corporation
Katheryn Berger, CG Schmidt
Alejanda Carrillo, Student Member (Alverno College)
Jacquelyn Engebos, Denmark State Bank
Steve Fahlgren, Village of Deforest
Dawn Follendorf, River Valley Bank
Gregg Golden, Plunkett Raysich Architects
Daniel Guild, City of Rhinelander
Joy Hannemann, Merge Urban Development
Kristi Johnson, City of Greenfield
EriK Julson, Starion Bank
Tim Kienbaum, Town of Beloit
William Kopka, Associated Bank, N.A.
Juliana Neu, Ixonia Bank