In This Edition…
President's Message
Executive Director's Corner
WEDC Bulletin
Wisconsin Economic Development Academy Update
Gov. Tony Evers Signs WEDA Priority Legislation Into Law
Department of Revenue Unveils Business Development and Government Relations Unit
Need a Speaker for an Upcoming Event? Connect with Badger Talks
Meet the 2020 WEDA Board Candidates
Welcome New WEDA Members
---
President's Message: Matt Mikolajewski
Providing housing to our State's workforce continues to be a challenge faced by communities throughout Wisconsin. WEDA is playing a lead role in both education and advocacy in this area. Starting on December 12th, WEDA will kick-off a four-part Academy series on workforce housing. The program will be a combination of webinars and in-person sessions. If you are responsible for supporting housing development in your community, I encourage you to consider attending these sessions.
Just as the need for workforce housing is growing, there are currently a couple of pieces of legislation at the State level that may dampen the use of TIF toward housing projects. Although this legislation may be well intentioned, our "on-the-ground" members have identified areas where there might be unintended consequences. WEDA's legislative team has been playing a lead role at trying to improve these legislative actions, and in some cases, opposing bills that will likely diminish the effectiveness of TIF and its use toward workforce housing. Thank you to everyone who contacted their legislators regarding some of these efforts. Please continue to watch your WEDA emails for updates as these bills move through the legislative process.
On the topic of legislation, have you considered attending WEDA's Legislative Day on January 15th? When talking about pending bills, legislators respond greatly to individualized stories about how the policy change might affect the communities that they represent. You are the expert in your region; your legislators depend on the advice you can provide about how their work will affect your work. WEDA staff does a great job of preparing attendees for the day. If this will be your first WEDA Legislative Day, I can assure you that you will have the tools that you need when you meet with your legislators. Thank you to everyone who attended and helped plan a successful Fall Conference in Stevens Point. It is hard to believe that our Governor's Conference is right around the corner. I look forward to seeing you there, if not before. In the meantime, I hope everyone has a wonderful holiday season! Please feel free to contact me at any time at 608-267-8737 or mmikolajewski@cityofmadison.com.
---
Executive Director's Corner: Brian Doudna, EDFP
As an Association, WEDA has taken some exciting steps in 2019 by expanding service offerings to our statewide membership.
With the different economic trends that are being experienced statewide, WEDA is designing programs and services to meet existing and future needs of our members by convening different sectors on topics that can generate lasting relationships. I think most members are starting to experience different and innovative capital stacks as part of their local projects. The sources of cash in these capital stacks are aligned with multiple goals of different organizations but are designed to provide a greater impact to our communities.
The Governor's Conference on Economic Development will have a theme of Social Impact Investing: Making a Difference in our Community. The conference will incorporate different examples and models on how social impact investing can and will become a greater part of projects and initiatives in the future. Please make sure to check out the conference link and invite community partners. We are still finalizing the titles of some sessions, but numerous portions of the conference will be designed to help bring Foundations and Community Development staff together to have conversations about their community needs and different social impact investing models that could be used. It is the conference committee's hope that the conference will be used as a method to expand relationships and understandings with banks and local community and business foundations.
In 2020, the relaunch of the Wisconsin Economic Development Institute (WEDI – WEDA's foundation) will be a critical part of the expanding services and programming to meet the community and economic development needs of our diverse communities and populations. We will be utilizing the foundation as part of our overall strategy for the CRA Network and Economic Development Academy.
On February 5th, in addition to the housing program at the Madison Club, WEDI and WEDA will be implementing a pilot session of a new program for Wisconsin's Native American communities. The "Economic Prosperity Planning for Wisconsin Tribes" will be held at the Monona Terrace. This collaboration is with the American Indian Chamber of Commerce of Wisconsin, First American Capital Corporation, the Wisconsin Indian Business Alliance and the Wisconsin Economic Development Corporation. Registration will be opening soon with the primary goal of the pilot session being utilization of best practice tools to refine and advance planning and business development opportunities within the context of respective tribal communities.
---
WEDC Bulletin
An Economic Development Update from the Wisconsin Economic Development Corporation
Door County Maritime Museum breaks ground on construction of new lighthouse tower
The Board of Directors of the Door County Maritime Museum (DCMM), along with developers, donors and local officials, broke ground on the 10-story Maritime Lighthouse Tower museum expansion Wednesday, signaling the start of construction activities.
The Wisconsin Economic Development Corporation (WEDC) is supporting the project with a $250,000 Community Development Investment Grant. The project is expected to be completed by the end of October 2020.
The Maritime Lighthouse Tower, situated along the Sturgeon Bay inner harbor, will offer 10 floors of creative and interactive educational displays that will feature highlights of maritime history. Educational programs at the newly renovated museum will emphasize the science, technology, engineering and math (STEM) skills used throughout the maritime and marine industries and in careers vital to the economy of Door County.
---
City of Baraboo receives $54,700 state grant to support renovation of historic AL. Ringling Mansion
The City of Baraboo is receiving a $54,700 state grant to help transform the historic AL. (Albert) Ringling Mansion Ballroom into a new brewpub located in downtown Baraboo.
The Community Development Investment Grant from the Wisconsin Economic Development Corporation (WEDC) will support the renovation of the tourist attraction into a microbrewery and restaurant featuring a beer recipe that was discovered in a small box hidden under a floor in the mansion.
The owners now plan to turn the home's ballroom into a microbrewery and restaurant featuring the long-lost Ringling Family Original Beer Recipe from more than a century ago. The recipe was perfected over the last two years for production and will be considered the beer company's flagship recipe.
---
UW System and WEDC introduce online "how to" Talent Generator
To make it easier for businesses to launch their own internship programs, the University of Wisconsin System and the Wisconsin Economic Development Corporation (WEDC) have introduced the Talent Generator, a new online tool offering smart tips and best practices for creating and sustaining a successful student talent development program.
The easy-to-use, no-cost tool was unveiled today by UW System President Ray Cross and WEDC Secretary and CEO Missy Hughes. They were joined by university career services representatives, regional economic development officials, and local business leaders who expressed support for how the new Talent Generator will complement their own efforts to help employers expand workforce opportunities.
The online Talent Generator is designed to help small and medium-sized companies develop and sustain successful internship programs. It will help Wisconsin further solidify its reputation as a national leader in student internships.
---
Riverwood Eagle's Nest breaks ground on construction of new senior community project in Wisconsin Dells
Officials from the Wisconsin Economic Development Corporation (WEDC), state and local leaders, and former Governor Tommy Thompson broke ground today on Riverwood Eagle's Nest, a multi-phase project to assisted living and memory care services for the Wisconsin Dells area.
WEDC is providing the City of Wisconsin Dells with a $250,000 state grant to assist in the construction of a community senior housing project that will be located in downtown Wisconsin Dells.
The Community Development Investment Grant from WEDC will support the first phase of the development, which consists of 30 assisted living apartments, 22 memory care apartments, a community café, a telemedicine office and community trails. The development is expected to enhance telemedicine services for residents, and safety and community access are also important features of the new development.
---
Vets Plus Inc expands operations in Menomonie
Vets Plus Inc., a manufacturer and distributor of animal health and nutrition products, is expanding its pharmaceutical manufacturing facilities and operations in Menomonie—a $2.5 million project expected to create 199 jobs over the next three years.
WEDC is supporting the project by authorizing up to $400,000 in state income tax credits over the next three years. The actual amount of tax credits Vets Plus will receive is contingent upon the number of jobs created and the amount of capital investment made during that period.
The project includes the expansion of the Vets Plus facility at 902 Stokke Parkway and the renovation of a facility at 4602 Domain Drive. The Stokke Parkway site expansion involves adding 30,000 square feet of manufacturing space that will allow Vets Plus to add new capacity to its soft chew supplement manufacturing line to meet growing customer demand. This expansion will result in the creation of 139 full-time positions.
---
Matalco Inc. establishes operations in Wisconsin Rapids
Matalco Inc. broke ground today for construction of a new state-of-the-art manufacturing facility in Wisconsin Rapids—an $80 million project expected to create 80 jobs over the next three years.
WEDC is supporting the project by authorizing up to $1,500,000 in state income tax credits over the next three years. The actual amount of tax credits Matalco will receive is contingent upon the number of jobs created and the amount of capital investment during that period.
Matalco plans to construct a 110,000-square-foot, new, state-of-the-art greenfield re-melt extrusion billet and slab manufacturing facility. The facility will produce more than 230 million pounds of aluminum billet per year. Once the plant has achieved full production capacity—expected to be within the first two to three years after commissioning and startup—the projected employment will be approximately 80 full-time employees.
---
Wisconsin Economic Development Academy Update: Kathy Heady, Academy Manger
With the New Year right around the corner, we're very pleased to let you know the WEDA Academy is developing a comprehensive set of affordable, quality educational programs for 2020.

An exciting highlight of the new schedule is a series of four programs on workforce housing. Wisconsin's workforce housing shortage is affecting communities and employers across the state, making it more difficult to attract or retain workers and impacting the economic competitiveness of communities, regions and businesses. Click here to register.
Programs in this series will provide participants with an understanding of the causes and impacts of the shortage, initiatives for addressing the shortage, best practices in workforce housing development and resources and tools to use in your community. Registration is now open on the WEDA website and you are encouraged to sign up for the entire series.

Please find an overview of the series below:
Workforce Housing: Framing the Issues and Opportunities. This free webinar, scheduled for December 12, will provide a clear understanding of the issues surrounding the Wisconsin workforce housing shortage and information on opportunities for reform, including legislative initiatives.
Financing Workforce Housing: Exploring Program Options and Models. This in-person workshop be held at the Madison Club on February 5, prior to the Governor's Conference on Economic Development. The course will explore financing structures of successful workforce housing projects through a case study approach.
Spurring Single Family Residential Investment, Tools for Your Market. This webinar, which will take place on April 28, will explore options for spurring new single-family housing development and home ownership and will also feature information on resources for the rehabilitation of existing homes.
Workforce Housing: Identifying Local Needs, Municipal Tools and Zoning Practices. This workshop will be held in June in Appleton. The workshop will cover topics including examining local housing needs and gaps, best practices in permitting and the development approval process. It will also touch on innovations in zoning practices and municipal tools to encourage the development of workforce housing.
The 2020 calendar also includes 3 programs on Workforce Development. The first program, a webinar, is planned for July and will focus on community strategies.
The second course, which will be hosted by the International Economic Development Council (IEDC) Workforce Development Strategies, will be held in Wisconsin on August 6-7. This elective course meets the professional development requirements for the Certified Economic Developer (CEcD) exam. CEcDs can also earn recertification credits.
The third program, Dealing with Barriers to Employment: Sustainable Best Practices, will be held on September 30 prior to the Fall Conference.
Two additional webinars will be held in 2020, one on fiscal and economic impact tools and one on the fundamentals of business retention. I hope that you can join us for one or more of these exciting programs. As a reminder, be sure to look for approved credits/points for continuing education/recertification on the course registration page.
Please reach out to me at kheady@weda.org if you have any questions, have program ideas or are interested in serving as an instructor.
---
Gov. Tony Evers Signs WEDA Priority Legislation Into Law
Earlier this week, Wisconsin Governor Tony Evers signed Senate Bill 319 into law – as 2019 WI Act 63 – after the proposal was approved with overwhelming bipartisan support by the state Legislature. The new law will ensure the state's Transportation Economic Assistance (TEA) Grant program provides grant funding for projects that both create and retain jobs in Wisconsin.
The proposal was a top legislative priority for WEDA, and we would like to thank members who responded to our advocacy Call to Action on this important legislation. The WEDA Government Affairs Team would especially like to thank WEDA members Cheryl Fahrner, Seth Hudson and Steve Peterson who testified in favor of the bill at the State Capitol. Member engagement was critical to our success!
To put it into perspective, of the more than 1,200 bills that have been introduced in the current legislative session, less than 6% of them – including our TEA Grant bill – have been signed into law.
The TEA Grant program, administered by the Wisconsin Department of Transportation (DOT), was created in 1987 to provide funding for transportation improvements critical to economic development projects that retain and create jobs in Wisconsin. The grants, available to businesses and communities, covers up to 50% of the total cost of the eligible transportation project. Recipients receive $5,000 per job created or retained by the project.
However, after an internal DOT review of the program several years ago, the Department determined it did not possess the statutory authority to provide grant funding for jobs retained – and going forward could only support projects that create new jobs. The change diminished the value of TEA Grants as an economic development tool and was in direct conflict with Wisconsin's growing workforce shortage.
The newly passed law will restore the TEA Grant program's long history of awarding project funds for both job creation and job retention. The bill will hopefully also serve as a catalyst to encourage policymakers to equally value job retention and job creation across all state economic development programs.
---
Department of Revenue Unveils Business Development and Government Relations Unit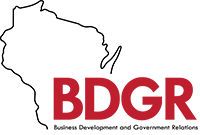 The Wisconsin Department of Revenue recently unveiled the Business Development and Government Relations (BDGR) unit, a new state program to assist Wisconsin's small business community. The BDGR has a landing page to help businesses navigate state laws, regulations and programs to:

Start or expand
Recruit and retain employees
Analyze economic data
Identify tax incentives
The BDGR is also arranging quarterly Wisconsin Economics and Business (WEB) meetings around the state with the DOR Secretary, senior DOR economists and local economic development professionals. The format includes the latest business initiatives, presentations and data on the state and local economy, followed by a roundtable discussion. The presentations can be modified based on local interest, but often include:
US Economic Forecast
Wisconsin Economic Forecast
Labor Markets: Labor Force Participation
Housing: Workforce Housing Shortage
Tax Revenues and Trends
Entrepreneurship
"The Department of Revenue is uniquely positioned to assist Wisconsin businesses," notes Department of Revenue Secretary Peter Barca. "We have contact with all businesses in the state through tax policy and administration. BDGR can connect businesses to resources and provide an ear for policy suggestions."
Barca said the BDGR aims to provide businesses with access to the incentives, grants, permits, data, licenses and resources they need to grow and thrive.
For more information, you can visit the BDGR page on the DOR website. You can also contact the Department directly at BDGR@wisconsin.gov.
---
Need a Speaker for an Upcoming Event? Connect with Badger Talks
Invite UW–Madison experts to your next meeting or event!
Badger Talks boasts a roster of over 250 University of Wisconsin-Madison faculty, staff and graduate researchers who present around the state on hundreds of topics, including business, economics, engineering, leadership and sustainability.
Badger Talks Overview: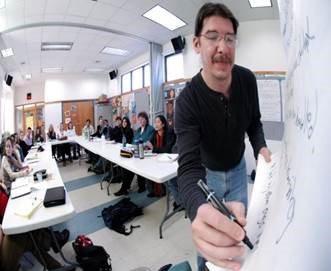 Venues include businesses, non-profits, agencies, organizations, and municipalities
No cost to host a speaker
Badger Talks helps coordinate speaker logistics and covers travel expenses
Serving all Wisconsin locations
Interested? Request a speaker at badgertalks.wisc.edu.
---
Meet the 2020 WEDA Board Candidates

The slate of candidates will be considered by WEDA membership at the 2020 Annual Meeting
The WEDA Nomination Committee has developed the slate of 2020 WEDA Board candidates, which will be voted on by WEDA membership at our February 6th annual meeting. The annual meeting will be held at the 2020 Governor's Conference on Economic Development.

The slate of candidates for the 2020 WEDA Board are as follows:
Seeking their first term on the Board:
Seeking their second term on the Board:
The Nomination Committee has also developed a list of alternates to address any potential board resignations during 2020.
In addition, the current WEDA Board would like to take this opportunity to thank Edward White, Michael Ostrowski, May yer Thao and Matt Mikolajewski for their service on the WEDA Board. Matt Mikolajewski will continue on the WEDA Board as Past President.
If you are interested in being added to the slate of candidates being presented to the membership, please contact Brian Doudna at bdoudna@weda.org for information on the process to be added to the slate. This process requires that all necessary materials be submitted to the WEDA office by January 15, 2020.
---
Welcome New WEDA Members
WEDA would like to welcome and thank the following new members for joining the Association:
Aaron Jenson, City of Waupaca
Kyle Knott, Student Membership
Allison MacArthur, Student Membership
Barbara Oehninger, Student Membership
Merge Urban Development, Corporate Member (Bronze Level)