In This Edition…
Message from the WEDA Board Chair
State of the Association: WEDA President and CEO Mary Perry 
WEDC Bulletin: For Wisconsin's recovery, let's resolve to apply the lessons of 2020
WEDA Member James Otterstein to be Recognized as Frederick C. Pearce Award Winner at 2021 Governor's Conference
Wisconsin Economic Development Academy Update
501(c)(6) Organizations Now Eligible for Paycheck Protection Program Loans
WEDA Government Affair Report
Forward Analytics Report: The Economic Impacts of COVID-19 in Wisconsin
Welcome New WEDA Members
---
Message from the WEDA Board Chair: Bob Dennik
We have finally turned the page on 2020, and I am sure I speak for everyone when I say I look forward to a better 2021. But despite the unprecedented challenges we all faced last year, what stood out the most to me is the strength and resiliency of WEDA and our membership. We overcame the many obstacles presented by the pandemic and ultimately had a successful 2020.
Like all organizations across Wisconsin, throughout the country, and around the globe, WEDA was forced to pivot and adapt to the realities of the pandemic. Fortunately, through the strong leadership of the WEDA Board and highly engaged members, we were not only able to maintain our traditional services, programs, and events, we were also able to connect our members with vital information and resources that were so important at the outset of the pandemic.
We started 2020 with another successful Governor's Conference in Madison, expanded educational offerings through the WEDA Academy, and had several legislative successes in the State Capitol. And even when the world shifted as the pandemic unfolded, WEDA was able to move forward in a virtual environment, holding a successful Community and Economic Development Awards ceremony and an exciting, well-attended fall conference in October. The ability for us to hold these wonderful events in the face of a pandemic also allowed WEDA to finish 2020 in a solid financial position.
If the challenges posed by COVID-19 was not enough, 2020 threw another curveball when our Executive Director Brian Doudna announced he would pursue an exciting opportunity to lead the Sheboygan County Economic Development Corporation. We knew it would be difficult to replace Brian's strong leadership and record of success, but thanks to the hard work of the talented members who served on the search committee, we were able quickly identify and hire Mary Perry to lead WEDA into the future as out President and CEO.
It was an honor to serve as your president over the last 12 months, and I look forward to sitting on the WEDA Board in 2021 and working with my successor Jason Monnett to continue moving WEDA in the right direction.
---
State of the Association: WEDA President and CEO Mary Perry
Hello! I am thrilled to officially start at WEDA in the role of President and CEO and have already hit the ground running. After 20-plus years working in economic development, I look forward to working with each of you to take our organization to the next level. The board and staff have tremendous passion for our mission and have created a seamless transition for our operational and strategic priorities.  Now more than ever WEDA members will be leaned on to give steady and sound recovery guidance to their communities and businesses. This is your year to shine, and WEDA will be right beside you.
Here at WEDA, 2021 will be a year of growth and modernization. True to our mission, we will continue to drive economic prosperity through education and best practices. Through advocacy activities, we will continue to work with lawmakers to promote the interests of Wisconsin's economic development community.
Starting this spring, you will notice a new twist on our programming, including:
Renewed focus on our emerging crop of young, diverse community and economic development professionals;
New professional development opportunities for members with a focus on sharing best practices; and
Enhanced networking opportunities and efforts to bring new site selector and real estate industry contacts into the fold.
WEDA's events are core to our value proposition.  We'll continue to bring opportunities that tap into the industry's institutional knowledge in the areas of business retention and expansion; commercial and industrial real estate; business and talent attraction; and peer-to-peer sharing of real-life challenges and solutions.  In addition, we will offer valuable WEDA Academy and CRA Network programming. As we strive to stay safe and healthy, our events and educational opportunities will be virtual in the short-term, but we look forward to returning to in-person engagements later in the year.
I also want to take this opportunity to encourage you to register for the 2021 WEDA Governor's Conference – before it is too late. The event is Feb 3rd – 5th and members receive discounted pricing.  This year's theme is "Equity in Economic Development". We also have a wide range of content including tourism; access to capital; thriving rural communities; reshoring global supply chains; innovation; a farm-to-food-to-fork presentation; and a fabulous keynote address – Twenty for the Twenties, featuring William Fruth. Don't miss this opportunity to learn of the 20 wealth-producing industrial sectors which are predicted to grow in the '20's.
In closing, thank you for your membership in WEDA! For those of you not yet part of our organization, please consider this an invitation to invest in WEDA membership as an individual, community, EDO or corporate citizen. In doing so you'll realize a quick and significant return on investment! On Wisconsin!
---
For Wisconsin's recovery, let's resolve to apply the lessons of 2020
Guest column by WEDC Secretary and CEO Missy Hughes
In conversations with business owners over the past year, after stories of hardships upon hardships, many, although certainly not all, have ended with, "But we're going to be OK."
This proof of the creativity, determination, and grit of Wisconsin's small business owners is the charge for our state as we begin to move beyond the COVID-19 pandemic. We need to apply the lessons of 2020 to ensure that not only does Wisconsin recover, but that we create a Wisconsin stronger than ever.
Like the businesses we partner with, WEDC had to adapt quickly to the changes the pandemic wrought. On March 18, just days into the health emergency, WEDC announced its first program to provide $5 million in reallocated emergency funds to targeted small businesses. As we close this year, Governor Evers has distributed a total of more than $220 million to over 50,000 Wisconsin businesses, partnering with WEDC to assure the dollars went to those most impacted.
Our team also created new ways to communicate directly with small businesses, starting first with health and safety best practices and now offering practical information about navigating employee issues and even the difficult mental health challenges we all face.
Throughout the year, WEDC has continued its traditional focus on finding ways for new businesses to start and existing ones to expand, and for communities to grow. We helped Molson Coors bring 377 new jobs to Milwaukee, celebrated the groundbreaking of the HARIBO plant in Pleasant Prairie, and invested in community projects like a new after-school center in Holcomb and renovated retail space in downtown Sturgeon Bay.  WEDC provided Governor Evers with a road map for rural renewal in our report of the Blue Ribbon Commission on Rural Prosperity.  And amid this summer's unrest, WEDC provided $4 million in no-interest loans to help rebuild Kenosha.
Together, all these efforts by WEDC reinforce a lesson of the past year: our citizens' economic future depends on balancing many interrelated issues at once. We have learned, for example, that access to broadband internet affects jobs through remote working, retailers through online sales, health care through telehealth services, and education through virtual classrooms. Similarly, we have learned that parents can't go to work unless they have access to quality child care, and small towns can't attract new workers without access to affordable housing. Finally, the most important lesson of 2020 is that without addressing deeply entrenched inequity and racism, we will not succeed.
Governor Evers calls this "connecting the dots," and this year has shown us how vital it is that we keep making those connections, learning lessons and acting decisively on those lessons.
WEDC's motto for 2020 has been "We're All In."  We're all in this together, we're all in Wisconsin.  We will continue to promote a comprehensive, all in, approach to ensure that our state's economy emerges stronger than ever. Creativity, determination and grit are hallmarks of our citizens, our businesses and communities. Let's leverage those strengths, appreciate our neighbors, and collectively agree that Wisconsin deserves it.
---
WEDA Member James Otterstein to be Recognized as Frederick C. Pearce Award Winner at 2021 Governor's Conference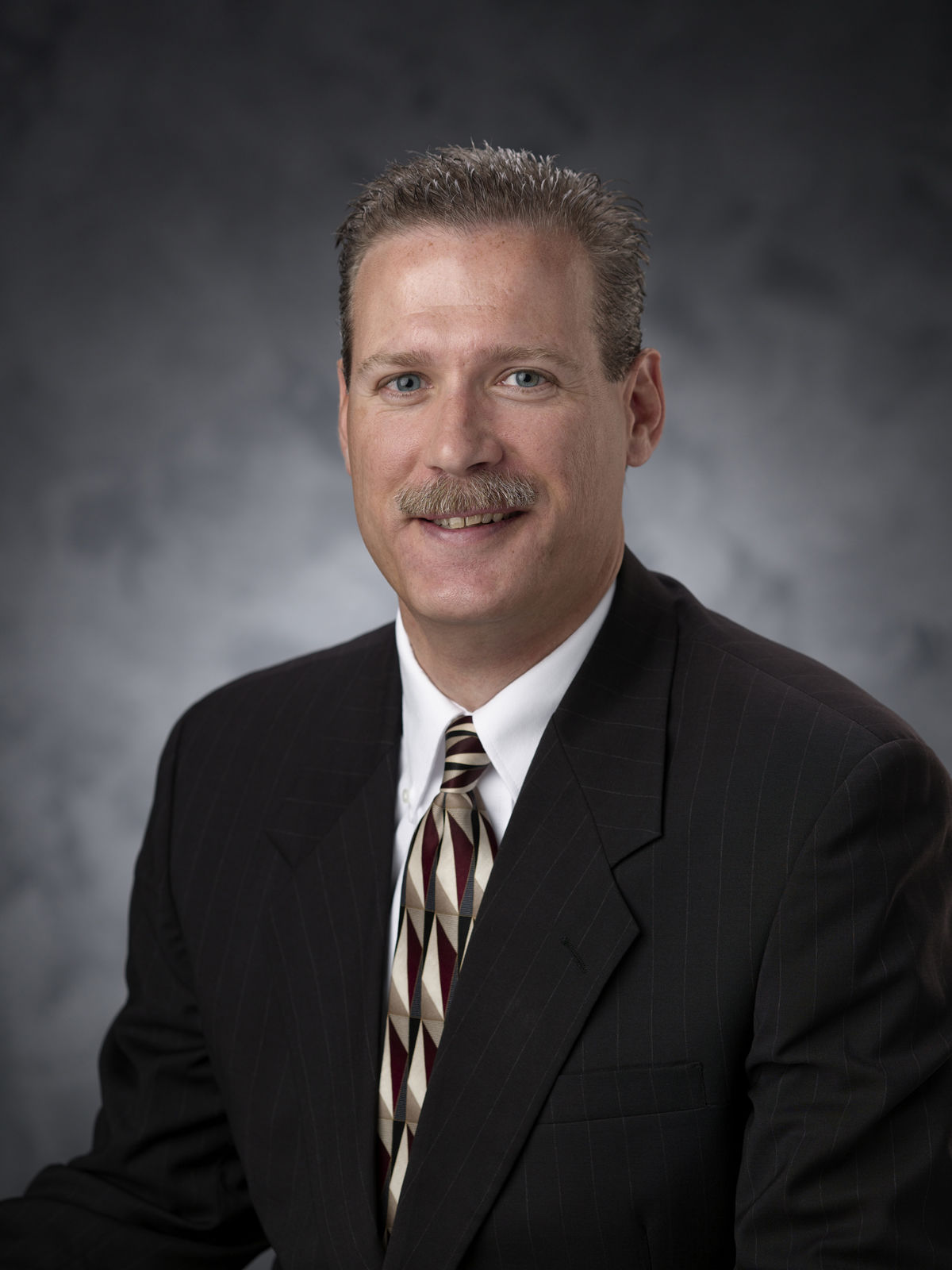 WEDA is excited to announce we will recognize James Otterstein as the 2021 Frederick C. Pearce Award winner at the 2021 virtual Governor's Conference on Economic Development. The biennial, and most prestigious award presented by WEDA, was established in 1985 to recognize individuals who have made significant contributions to the field of economic development in Wisconsin.
"WEDA is thrilled to celebrate James exceptional accomplishments in economic development and his career-long commitment to promoting opportunities for growth and prosperity in Rock County and across Wisconsin," said WEDA President and CEO Mary Perry. "His work in our field exemplifies the economic development profession and sets an outstanding example for our community."
For more than two decades, James has served as the Economic Development Manager for Rock County, demonstrating  outstanding leadership qualities, innovation, and a continued commitment to growing the Rock County economy. he guided his community through the closure of the General Motors Janesville plant and helped rebuild a thriving manufacturing environment and strong business climate in Rock County. In 2018, he was named one of the top 50 economic development officials in North America by a national consulting firm. James is a long-time advocate for WEDA, and over the past 20 years has served as WEDA Board President, a WEDA Board member, and Chair of the WEDA Legislative Committee.
Congratulations James!
---
Wisconsin Economic Development Academy Update: Kathy Heady, Academy Manager
The sun is shining as I write this Academy update.  Surely a good sign for 2021.  I am hopeful that we will get to see each other in person at the 2021 WEDA Fall Conference and pre-conference Academy program.  At this time, we will be continuing to hold our programs virtually.  A comprehensive set of affordable quality educational programs is being developed for 2021.  The full schedule is now available at http://www.weda.org/spotlight/academy/.  The schedule includes four introductory/fundamentals webinars and 2 comprehensive programs.
The 2021 schedule will kick off on February 3 with the Fundamentals of Business Retention webinar. This course will provide an understanding of the value of business retention and expansion (BRE) programs and help build knowledge essential for launching or improving a program.  Essential program components will be explored, including business visitation best practices.  Course instructors include two experienced economic development professionals: James Otterstein, CEcD, Economic Development Manager, Rock County, WI, and Victoria Pratt, CEcD, Executive Director, JCEDC and President, ThriveED. Registration is available at the link above.
On March 24, the Academy will host a comprehensive program – The Evolving Commercial Real Estate Market: Challenges and Opportunities for Communities.  This course will explore impacts of the pandemic and other trends on the retail, office, manufacturing, and warehousing markets. It will also answer the following questions: 1.) What are the potential challenges and what are the opportunities for communities?; and 2.)  What do communities need to know to be prepared?  Registration should be open for this exciting program in the next couple of weeks.
The Academy Webinar – Business Attraction: Selling Your Community Assets, will be held on April 8.  This session will discuss the essentials of responding to business attraction requests for proposals (RFP) or requests for information (RFI).  Two additional webinars will be held in 2021, Managing Economic Development Organizations on August 11 and Placemaking: Creating Your Quality Place on November 10.  A comprehensive program, Workforce Development: Overcoming Barriers – Building Opportunities, will be held on September 29 just prior to the WEDA Fall Conference.
In the fall of 2020, I created an Academy Committee of WEDA members to provide input on programming for 2021. I want to thank committee members Daniel Lindstrom, AICP, City of DePere; Jenny Kuderer-Radcliffe, CEcD, Dairyland Power Cooperative; Brittany Beyer, Grow North Economic Development Corporation; Maysee Herr, Hmong Chamber; and Patrick Schloss, City of West Allis.
I hope that you will be able to join us for one or more of these exciting and affordable educational opportunities.  As a reminder, be sure to look for approved credits/points for continuing education/recertification on the course registration information. Please reach out to me at kheady@weda.org if you have any program ideas or recommendations or if you are interested in serving as an instructor.
---
501(c)(6) Organizations Now Eligible for Paycheck Protection Program Loans
The latest COVID-relief legislation passed by Congress last month included an additional $285 billion in Paycheck Protection Program (PPP) funding to aid businesses hit hard by the pandemic.
The newly enacted legislation also made an important change to the PPP: The program has been expanded to include 501(c)(6)s, which could be highly beneficial to many WEDA member organizations across the state. Under the change, 501(c)(6) organizations will be eligible to receive a PPP loan if:
They are not a professional sports league or organized for the purpose of promoting or participating in a political campaign;
They do not employ more than 300 employees;
They do not receive more than 15% of their receipts from lobbying activities;
Their lobbying activities do not compromise more than 15% of the organization's total activities; and
The cost of their lobbying activities did not exceed $1,000,000 during the most recent tax year that ended prior to February 15, 2020.
For more information on PPP eligibility for 501(c)(6) organizations, CLICK HERE.
---
WEDA Government Affairs Report
Latest Wisconsin COVID-19 Relief Legislation Remains in Limbo
The game of legislative "ping pong" continues with Assembly Bill 1, the latest COVID-19 relief legislation being considered by the Legislature. Earlier this month, the Assembly passed a comprehensive COVID bill that included safe harbor language supported by
 WEDA to provide broad civil liability protections for businesses, schools, local governments, and other entities relating to COVID-19 exposure.
The Assembly version of the bill also included several provisions opposed by Governor Tony Evers, such as language that would restrict the ability of local health officials to close businesses, a requirement that the Governor seek approval from the Legislature on spending federal COVID aid, and several measures related to K-12 schools and virtual learning.
However, the Senate ultimately passed an amended version of AB 1 after Senate Republicans reached a compromise with Gov. Evers. The amended Senate version of the bill retained the civil liability language, but removed numerous provisions important to the GOP-controlled Assembly and wrapped-in several COVID-related items proposed by the Governor.
Given the changes made to the bill, it was sent back to the Assembly for further consideration. Continuing the back-and-forth on the bill. Assembly Republicans earlier this week passed another modified version of the legislation that added back in several provisions that were stripped out by the Senate, including prohibitions on closing houses of worship during the pandemic and prohibiting employers from requiring proof of a COVID-19 vaccination.
The bill was then sent back to the Senate, immediately amended with a provision limiting the governor's power to issue a public health emergency solely for the purpose of securing federal funding, and once again sent back to the Assembly for additional debate. The Assembly is likely to approve the modified bill next week, but it is far from certain if the Governor will sign it into law if it reaches his desk in its current form. The WEDA Government Affairs Team will continue to monitor the situation and keep members up to date on the latest developments.
Other Government Affairs Notes of Interest
– Earlier this week, the Senate passed a joint resolution to terminate the COVID-19 public health emergency and end the statewide mask mandate. The Assembly was scheduled to consider the joint resolution or Thursday of this week, but delayed a vote on the proposal when it came to light passing the measure would make the state ineligible for certain federal funding.
-Gov. Tony Evers announced last week that his administration is preparing to take legal action against companies responsible for PFAS contamination in Wisconsin. The Governor, in consultation with Wisconsin Attorney General Josh Kaul, asked the Department of the Administration (DOA) to begin the selection process for an outside law firm to help the state evaluate and pursue litigation against companies responsible. The decision comes following recommendations from the Wisconsin PFAS Action Council's PFAS Action Plan released in December 2020.
-According to a recently released Legislative Fiscal Bureau report, Wisconsin's financial outlook just got stronger, as the state's general fund tax collections are projected to be nearly $1.2 billion higher over a three-year period ending June 30, 2023 than what estimated back in November. The report also projected the state will have a net balance of $1.8 billion at the end of the current fiscal year on June 30 2021.
-ICYMI: WEDA  recently unveiled our 2021-22 Legislative Agenda, which provides a comprehensive list of key initiatives to boost economic growth, including proposals to increase workforce housing, expand broadband access, improve state business attraction and retention efforts, and ensure local communities are properly equipped with policy tools to promote economic development. CLICK HERE to review the WEDA Legislative Agenda.
---
Forward Analytics Report: The Economic Impacts of COVID-19 in Wisconsin
Despite the largest federal stimulus package in history, the economic fallout from the COVID-19 pandemic has been significant. A new report from Forward Analytics, The COVID Economy: The Economic Impacts of COVID-19 in Wisconsin, examines the economic damage wrought by the pandemic in Wisconsin from March through November 2020.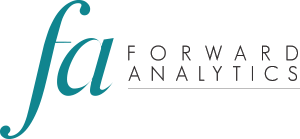 "Wisconsin, like the rest of our nation, has been battered from all directions by COVID-19," said Forward Analytics Director Dale Knapp. "This latest report quantifies the impact it has had on workers and businesses, including loss of jobs, reductions in GDP, the closing of small businesses, and increased household reliance on the FoodShare program."
The hit to Wisconsin's economy in the first half of 2020, particularly during March through May, was enormous. Wisconsin's gross domestic product (GDP) fell 11.4%. From mid-March through late-April, more than 440,000 Wisconsinites filed new unemployment claims. That number was 15.6% of those employed in February. The state's official unemployment rate soared from 3.5% in February to 13.6% in April, the highest it has been since the Great Depression.
Federal assistance helped lessen the economic damage. The Coronavirus Aid, Relief, and Economic Security (CARES) Act injected nearly $20 billion into the state economy via $1,200 cash payments to individuals, $600 per week of additional unemployment benefits, and forgivable loans to small businesses designed to keep workers on the payroll. Without that federal help, Wisconsin's total personal income would have declined significantly in the second quarter. Instead, it rose 8%.
According to Knapp, who authored the Forward Analytics report, the sharp economic decline was short-lived as employers began rehiring significant numbers of workers in May and June. However, the pace of job gains slowed during July through September and employment declined in October and November. As of November, the number of jobs in Wisconsin stood 7.6% below February employment. At that level, the state has a long road ahead before the economy returns to pre-pandemic levels.
The unemployment rate confirms the slowing of the recovery. By November, the rate had fallen to 5.0%. However, that was well above the 3.5% rate in February.
Small businesses were particularly hard hit. Figures from researchers at Harvard University show that in November, the number of small businesses open was 30% less than in January. A November survey showed that 37% of Wisconsin restaurant operators felt they would be out of business in six months without federal help.
---
WEDA would like to welcome and thank the following new members for joining the Association:
Barb Oehninger Shepherd, Student Membership
Heidi Price, BEAR Construction MKE
Judie Taylor, Waukesha County Center for Growth
Jeff Verdoorn, Oneida County Economic Development Corporation