In This Edition…
President's Message
Executive Director's Corner
WEDC Bulletin
Wisconsin Economic Development Academy Update
WEDA Legislative Update
Two New Studies Latest to Point Out Wisconsin's Workforce Challenges
Key Assembly Committee to Hold Hearing on Workforce Housing Crisis
Congratulations to 2019 CEDA Award Winners
Welcome New WEDA Members
President's Message: Matt Mikolajewski
Fall is here, and with it, many of us are working on our 2020 budgets. Does your community have an economic development project that you cannot quite figure out how to finance? WEDA's CRA Network might provide some additional leads to help you with your efforts. The goal of the CRA Network is to make connections between you and lenders throughout our state interested in earning CRA credits. More information about the CRA Network is available on the WEDA website.
Included on the CRA page of the WEDA website is information about the regional fall CRA Network luncheons. Even if you are only slightly curious about how the CRA Network can serve your community, I encourage you to attend. These luncheons will provide you with the opportunity to directly network with bankers in your community.
There is a lot happening with regard to WEDA and state legislation. As noted in last week's Political News & Notes, WEDA is actively working on legislation regarding Opportunity Zones, workforce housing, and the State's Transportation Economic Assistance (TEA) grant program. Please let WEDA staff know if you ever have any questions or suggestions about anything that we are working on. In a similar manner, please consider sharing your first-hand stories about how a piece of legislation could benefit your community. Legislators are always more receptive to legislation that has a tangible positive impact on their Districts. As such, we need your stories.
Speaking of engagement, have you ever considered volunteering on a WEDA committee or even serving on the WEDA Board? Our President-Elect, Bob Dennik, will soon be leading our annual Nominating Committee that is charged with identifying individuals to include on a slate of candidates for the WEDA Board. If you are interested in possibly serving, please reach-out to Mr. Dennik, any of the existing WEDA Board members, or WEDA staff to learn more. Even if you are not quite interested in a role on the Board, there are numerous other great ways that you can help; just let us know that you are interested.
I look forward to seeing many of you at the Fall WEDA conference. I hope everyone has a chance to enjoy some great Wisconsin fall weather! Please feel free to contact me at any time at 608-267-8737 or mmikolajewski@cityofmadison.com.
---
Executive Director's Corner: Brian Doudna, EDFP
Connecting Projects to Financing – Helping Develop Capital Stacks
During a recent conversation I had with an EDC, we were discussing their campaign to raise financing capital for an effort in their county. After a quick review of the effort over a ten-minute phone call and several short emails, it was determined that it would meet several Community Reinvestment Act eligibility criteria. As was noted by the EDC, "I didn't think of this as CRA Network type project."
Project Applications – Continuous
While the CRA Network has regularly scheduled meetings coming up in October and November, applications are continuous. This fall, we already have several exciting projects that will be going before CRA Network Member Banks:
A housing project that is in an opportunity zone with a fund investor.
A commercial building renovation in an eligible census tract.
Renovation of a building into a private sector food kitchen with business technical assistance
Seeking commitment to be a participant in a small business loan fund
We continue to seek additional applications for the project pipeline. Reach out to Mike Harrigan or myself by going to www.cranetwork.org
Presentation of projects to multiple banks
As local organizations and businesses continue to work to advance their individual projects, the CRA Network focuses on how to garner greater interest in financing that project to make it become reality. During the fall conference, you will learn how two projects advanced using the CRA Network mechanism to garner interest in financing their deal. The first project is a day care cooperative in Ashland that was financed by a national bank with its closest branch two hours away. The second project is a restaurant in West Allis where multiple financial institutions took an interest in financing this building redevelopment, which provided different loan structuring strategies that allowed the business to determine the best option for their effort.
Your Free Lunch – Sign Up for CRA Luncheons
Your participation and input is needed! WEDA will be implementing a new effort to better document need and potentially methods to align the financial resources in regional and local markets. After lunch, we will focus on local content related to areas of need, which will then be incorporated into a survey tool to support the statewide and regional data collection from a broader audience. Once completed, WEDA will create a portal for financial institutions to support their CRA efforts.
---
WEDC Bulletin
An Economic Development Update from the Wisconsin Economic Development Corporation
Governor Evers announces Catalent Biologics expansion in Madison
Catalent Biologics' cell line development and biomanufacturing site in Madison is expanding with a $75 million investment expected to create at least 145 new jobs by the end of 2021, Governor Tony Evers, local leaders and company officials announced.
The Wisconsin Economic Development Corporation (WEDC) is supporting the project by authorizing up to $1,300,000 in state income tax credits over the next three years. The actual amount of tax credits Catalent will receive is contingent upon the number of jobs created and the amount of capital investment during that period.
Expected to be completed by mid-2021, the expansion will more than double Catalent's commercial biomanufacturing capacity at the site.
---
Huffcutt Concrete LLC expands operations in Lake Hallie
Officials from WEDC, local leaders and company officials celebrated a ribbon cutting as Huffcutt Concrete LLC officially opened its new facility in Lake Hallie, a $20 million project that expects to add 150 new jobs over the next five years.
WEDC is supporting the project by authorizing up to $1.25 million in state income tax credits over three years. The actual amount of tax credits Huffcutt will receive is contingent upon the number of jobs created and the amount of capital investment during that period.
The new facility will be a 77,000-square-foot, highly automated concrete wall panel production plant designed to meet the needs of an untapped concrete wall panel market in the U.S., as well as maintain Huffcutt's current product lines. The company purchased 10 acres adjacent to its current facility in the Village of Lake Hallie for the development.
---
City of Ashland receives $155,400 state grand to assist in renovation of community child care center
The City of Ashland is receiving a $155,400 state grant to help finance the renovation of an existing commercial building into a brand-new child care facility.
The Community Development Investment Grant from WEDC will support a complete interior renovation of the future EverGrow Learning Center (EGLC) near the downtown area in order to serve the residents of Ashland and surrounding communities with adequate childcare options, thus allowing for increased participation in the labor force.
The EGLC project is a partnership between the City of Ashland and the EGLC Board of Directors, a collaboration of public and private entities to address a need for child care in the Ashland community. The Northwest Wisconsin Workforce Investment Board (NWWIB) and the Ashland Area Development Corporation have been overseeing the development for the past three years.
---
Redline Plastics expands operations in Manitowoc
Redline Plastics LLC, a family-owned and -operated manufacturer of molded and vacuum-formed plastics, as well as leather and textile cut-and-sew products, is expanding its facility operations in Manitowoc—a $12 million project expected to create 44 jobs over the next three years.
WEDC is supporting the project by authorizing up to $150,000 in state income tax credits over the next three years. The actual amount of tax credits Redline Plastics will receive is contingent upon the actual number of jobs created and amount of capital investment.
The project includes the construction of a new 117,500-square-foot manufacturing facility in Manitowoc, complete with a manufacturing warehouse on the ground level and 11,000 square feet of office space on a mezzanine.
The facility will house rotational molding, vacuum forming and cut-and-sew operations for Redline Plastics and Dowco Powersports. The project is expected to be completed in November 2019.
---
Specialty Cheese Company Inc. expands operations in Reeseville
Specialty Cheese Company Inc., one of the nation's top manufacturers of ethnic cheeses and baked cheese snacks, is expanding its facility operations in Reeseville—a $1.65 million project expected to create 36 jobs over the next two years.
WEDC is supporting the project by authorizing up to $100,000 in state income tax credits over the next three years. The actual amount of tax credits Specialty Cheese Company will receive is contingent upon the number of jobs created and the amount of capital investment during that period.
The project includes plans to expand Specialty Cheese Company's Reeseville facility to allow the company to further increase capacity for its new snack line and improve capacity for its fresh cheese products. The company also plans to remodel a portion of its factory to accommodate new equipment and increase capacity for manufacturing.
---
City of Onalaska receives $250,000 state grant to support development of 102-unit residential building
The City of Onalaska is receiving a $250,000 state grant to help finance the construction of the Great River Residences located in the city's downtown.
The Community Development Investment Grant from the Wisconsin Economic Development Corporation (WEDC) will support the new construction of a 102-unit multi-family residential building as well as a 2,000-square-foot commercial space to accommodate a bistro or café. The Great Rivers Residences will be built on a currently vacant lot—a blighted former industrial property—owned by the City of Onalaska.
This project has the potential to turn the underutilized land into a high-value, mixed-use development with direct access to waterfront amenities and public parks. Providing over 100 residential units and additional restaurant or retail businesses to enrich Onalaska's downtown, the new development is expected to add more than $200,000 a year in additional property tax revenues.
---
Fresenius Kabi chooses Kenosha County for regional distribution center
Fresenius Kabi, a global health care company, is establishing a regional distribution center in Pleasant Prairie. The multimillion-dollar investment is expected to create 95 jobs over the next four years.
WEDC is supporting the project by authorizing up to $500,000 in state income tax credits over the next four years. The actual amount of tax credits Fresenius Kabi will receive is contingent upon the number of jobs created during that period.
The project includes a 590,000-square-foot facility at Stateline 94 Corporate Park in Pleasant Prairie that will serve as a regional distribution center for Fresenius Kabi's Midwestern and Southern customers within the U.S. The project is expected to create 95 jobs, and positions will include distribution, quality assurance, inventory, maintenance and office management. The company expects to invest more than $15 million to complete the project.
---
Wisconsin Economic Development Academy Update: Kathy Heady, Academy Manger
It is hard to believe that Fall is here already. As the days grow shorter, the leaves change color and the temperature cools, it is a great time to refresh or learn a new skill. The WEDA Academy will be offering several affordable quality programs through the end of 2019, with additional programming planned for 2020.
The Fostering Entrepreneurial Food and Agriculture Enterprises Workshop is being held this week on October 2 from 8:30 to noon at Sentry World in Stevens Point, just prior to the WEDA Fall Conference. This course is an interactive session for both economic development professionals and business leaders who are looking to develop high impact strategies for growing successful food companies and entrepreneurial farm enterprises. Instructor Terra Johnson, Director of the UW System Food Finance Institute, is a serial entrepreneur whose mission is to create the next generation of environmentally and economically regenerative food and farming businesses.
In November, the Academy will be hosting a full day National Development Council (NDC) course on Mixed-Use Real Estate. NDC is a nationally recognized provider of training programs for economic, housing and community development finance professionals. This course will help you answer the following questions and more about mixed-use real estate development: How do you use single-purpose financing tools to structure financing for a mixed-use facility? What instruments are available and appropriate? What if their criteria seem to be contradictory? Registration will be open shortly for this course. Stay tuned for more information.
The Academy is planning a webinar and a comprehensive session on housing development. Housing is a huge issue for communities across the state that are facing an aging housing stock, high construction costs, not enough new housing units being built, and declining affordability. A housing fundamentals introductory webinar is being planned for 2019 and a comprehensive session will be held on February 5, 2020 prior to the Governor's Conference in Madison.
In the last WEDA member survey, workforce development was identified as a priority topic for Academy programs. The Academy is planning two workforce development webinars. One will focus on community initiatives and the second on employer best practices. I am also pleased to announce that the Academy will be hosting the International Economic Development Council (IEDC) Workforce Development Strategies Course on August 6-7, 2020. This elective course meets the professional development requirements for the Certified Economic Developer (CEcD) Exam. CEcDs earn recertification credits for participation.
I hope that you will be able to join us for one or more of these exciting and affordable educational opportunities. As a reminder, be sure to look for approved credits/points for continuing education/recertification on the course registration information. Please reach out to me at kheady@weda.org if you have any program ideas or recommendations, or if you are interested in serving as an instructor. I will also be attending the WEDA Fall Conference. Please stop by the WEDA exhibit booth to share your ideas.
---
WEDA Legislative Update
With the summer behind us and the fall season in full swing, activity under the Capitol dome is picking up, as lawmakers get to work positioning legislation for passage before the session ends next spring.
One bill proposal that has begun to move though the legislative process also happens to be one of WEDA's top priorities for the 2019-20 session: The Wisconsin Opportunity Zone Development Act.
The bill, recently introduced as Senate Bill 440, would enhance Wisconsin tax benefits under the federal Opportunity Zones program, which was established by Congress in 2017 to drive long-term investments to economically challenged communities across the county.
The legislation has strong bipartisan support, with forty legislators from both sides of the political aisle sponsoring the proposal. WEDA would like to especially thank the bill's leading authors: Rep. Nancy VanderMeer (R), Rep. Jill Billings (D), Sen. Dan Feyen (R) and Sen. Janis Ringhand (D).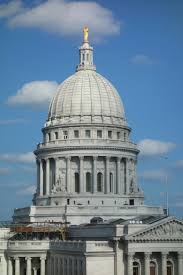 Under the federal Opportunity Zones program, low-income community census tracts were used to determine eligible Opportunity Zones to ensure the program directs private investment to the nation's most economically distressed communities. Wisconsin has 120 Opportunity Zones, which are in both urban and rural areas of the state.
Ultimately, the Opportunity Zones program aims to unlock billions of dollars in unrealized capital gains by offering tax incentives that encourage investors to re-invest their gains into Opportunity Zone projects, which will include residential development, business expansion projects and business start-ups.
The tax benefits for investing in Opportunity Zones – through qualified Opportunity Funds – include tax deferral on invested capital gains and tax-free growth on the Opportunity Fund investment earnings. In addition, investors receive a 10% reduction in the original capital gains tax if the Opportunity Fund investment is held for at least five years and a 15% reduction after seven years.
In 2018, Wisconsin incorporated the federal Opportunity Zones tax provisions into state law, which means the deferral and exclusion treatments apply when calculating state income taxes.
The Wisconsin Opportunity Zone Development bill would double the Opportunity Zones capital gains tax reduction at the state level for investors who invest in Wisconsin Qualified Opportunity Funds – which are required to hold at least 90% of their assets in Wisconsin Opportunity Zone projects.
That means investors would receive a 20% state capital gains tax reduction if they hold an investment in a Wisconsin Qualified Opportunity Fund for at least five years, and a 30% reduction after seven years.
The legislation will encourage Wisconsin investors to keep their investment dollars in Wisconsin, funneling much-needed private capital to communities across the state and accelerating economic growth and job creation.
The WEDA Government Affairs Team continues to actively lobby on the bill and will keep WEDA members updated as it moves through the legislative process.
---
Two New Studies Latest to Point Out Wisconsin's Workforce Challenges
Business expansion and economic growth is highly dependent on the presence of a strong talent pipeline. Unfortunately, several factors have limited Wisconsin's ability to build a sufficient workforce to meet the current and future needs of businesses across the state. Among them are record-low unemployment, lackluster in-migration rates and the lack of available workforce housing.
Two recently released studies paint an ominous picture for the furture of Wisconsin's labor shortage, one that examines Wisconsin's aging population and inability to attrract new workers to Wisconsin and another that speaks to the state's inadequate housing supply that makes it much more difficult to attract talent from outside our borders.
A report recently released by the Wisconsin Policy Forum outlines Wisconsin's concerning demographics that show the state's working-age population is decreasing while the state's youth population continues to shrink.

According to the report, Wisconsin's Workforce Challenges Intensify, the state has had rapid growth in it's senior population, but almost no growth among those of working age (18-64), who are critical to the state's productivity and ability to fill and create jobs. Demographic changes can have a profound effect on an economy, and according to the report, Wisconsin's population changes indicate there is an "impending storm" on the horizon.
Highlights from the report include:
After peaking at 3.6 million, Wisconsin's working-age population has decreased by over 35,000 (or 1%) since 2011.
The state's working-age population has declined slightly in each of the last four consecutive years.
Wisconsin's population of youth under the age of 18 has also decreased in recent years – a drop of 45,000 (or 3.4%) since 2011.
The state's birth rate is at its lowest point in at least a generation.
The WI Department of Workforce Development projects that between 2016 and 2026, total jobs in Wisconsin will increase by 210,178 (6.8%), and many more job openings will be created as baby boomers continue to retire.
State projections also show virtually no growth in the state's working-age population through 2040.
The second study, Falling Behind, released by the Wisconsin Realtors Association (WRA) earlier this month shows a severe workforce housing shortage and highlights the need for bold bipartisan action now to address this growing concern. From a high of more than 30,000 single-family home permits authorized in 2004 to fewer than 12,500 permits authorized in 2017, Wisconsin is on the cusp of not being able to adequately provide housing for today's growing workforce needs.

The detailed report, authored by University of Wisconsin-Madison professor of urban and regional planning Dr. Kurt Paulsen, Ph.D., AICP, showcases the primary causes of the workforce housing shortage and the subsequent results that this shortage brings to the state of Wisconsin.
The three main causes of the workforce housing shortage identified by the report include:

Not building enough homes to keep up with population and income growth.
Construction costs outpacing inflation and incomes.
Outdated land use regulations that significantly drive up the cost of housing
The results of these root causes of the workforce housing shortage bring about the following consequences:

Housing costs on the rise.
A severe decline in homeownership.
A continued decline in overall housing affordability.

The report outlines a number of goals to address the issue, including building more housing, increasing housing choice diversity, rebuilding and strengthening homeownership, reinvesting in older housing stock and neighborhoods, and making housing a priority.
The key to solving Wisconsin's housing crisis rests mostly with market-based solutions and creativity by stakeholders at the local level. However, the Legislature and statewide policies could also play an important role in easing the housing crunch and the negative impact it has had on talent attraction efforts and additional economic growth.
To help keep and attract young talent and retain our current businesses, WEDA has proposed several legislative initiatives to help solve the growing problem.
Among the legislative proposals WEDA is pursuing is the creation of a sales tax exemption on construction materials, supplies and equipment used in the development of workforce housing. We are also working on two TIF-related housing bills:
Community Housing Stock Improvement Bill – Under current law, a municipality can extend the life of a TID by one year if the increment is used to improve housing stock within the community. This bill would increase the housing improvment TIF extention option from one year to three years.
TIF Housing Expansion Bill – Under current law, mixed-use TIDs can incur costs for property/projects proposed for residential use. However, only 35 percent of the TID can be used for residential purposes. This legislation would increase the amount of property that can be used for residential purposes in a mixed-use TID to 50 percent.
In addition to WEDA's efforts, a group of key state legislators are working on a broad package of workforce housing legislation, which will include our workforce housing sales tax exemption proposal. WEDA has had an opportunity to review preliminary drafts of the other bills that may be included in the WisWorks Workforce Housing Initiative:
Housing Rehabilitation Tax Credit
This proposal would create an individual income tax credit for expenses related to the rehabilitation of older single-family homes.
Under the bill, individuals may claim a refundable tax credit that is equal to 10% of the amount the claimant spent on eligible home rehabilitation construction expenses.
To be eligible for the tax credit:
The initial construction of the single-family home to which the tax credit claim relates must have been completed before 1980; and
The home to which the credit relates must have a fair market value that does not exceed the county median price for single-family homes.
The legislation requires tax credit claimants to be full-year residents of Wisconsin. The bill specifies the tax credit cannot be claimed until the home rehabilitation project is complete.
Workforce Housing Tax Credit
The proposed legislation is based loosely on the state's low-income housing tax credit program (which mirrors the federal LIHTC program). The bill would create a transferable, non-refundable income tax credit for workforce housing projects. The tax credit, which would be administered by WHEDA, would be capped at $10 million – funded by a one-time transfer of WHEDA surplus funds. Individual tax credits may not exceed 50% of the total workforce housing project cost. The program sunsets on Dec. 31, 2021.
To be eligible for the tax credit:
The project must be in a rural county, defined as a county with a population density of less than 155 people per square mile.
There must be a need for additional manufacturing workers in the area.
The lack of available workforce housing in the area is an obstacle to the efforts of manufacturers to fill open jobs.
The project is built for occupants that have a household income that will satisfy income guidelines for the WHEDA home mortgage program.
The individual/project must first exhaust all available funding from CDBG programs, TIF financing and other WEDA financing programs.
The individual applying for the tax credit must be:
The lender financing the project;
The developer; or
The business that is having the project built
Affordable Housing Donation Tax Credit
This legislation would create an affordable housing donation income tax credit administered by WHEDA.
Under the bill, transferable, non-refundable tax credits would be allocated to non-profit organizations that undertake an affordable housing project or a workforce housing assistance program and accept donations to cover costs for those projects.
The legislation authorizes a nonprofit organization that is allocated tax credits by WHEDA to transfer the credits to an individual who donates at least $10,000 to the nonprofit organization. The amount of tax credits transferred to an individual cannot exceed 50% of the individual's total donations to the non-profit during the taxable year.
The total amount of credits WHEDA can allocate to qualified non-profit organizations each year cannot exceed $11 million for affordable housing projects and $2 million for workforce housing assistance programs.
DOA Housing Reports Storage & Dissemination
This bill would require DOA to collect data from housing affordability reports and new housing fee reports. The purpose is to provide greater transparency and create a "one-stop-shop" for developers, homeowners and other stakeholders to review a municipality's housing fees.
The WisWorks package is expected to be officially introduced next month. The WEDA Government Affairs Team has fully analyzed the proposals and are encouraged by lawmakers' interest in this important issue. Once introduced, WEDA will fully engage in the process, working to support and/or imporve the bills as they are debated by the Legislature.
---
Key Assembly Committee to Hold Hearing on Workforce Housing Crisis
Wisconsin's workforce housing crisis has not been lost of the Legislature, as it has quickly become an issue of importance under the Capitol dome.
Back in May, the Assembly Rural Development Committee held a comprehensive informational hearing on the lack of workforce housing in Wisconsin to help identify the main causes and explore potential solutions. WEDA was invited to testify at the hearing, and the three of our members who participated did a fantastic job representing WEDA and providing their knowledge on workforce housing and how the Legislature can help communities encourage more housing development.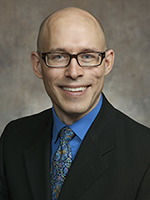 Another key legislative panel – the Assembly Community Development Committee – has scheduled an additional inofrmational hearing to continue examining the state's workforce housing dilemma – but from a different perspective. The Committee, chaired by Representative Scott Allen (R-Waukesha), will hear from the following invited speakers before opening the hearing to public testimony:
Mark Eppli, Director of the Graaskamp Center for Real Estate at the UW-Madison Business School. Dr. Eppli is widely published in commercial real estate and is on the board of several organizations including the Real Estate Research Institute. His presentation is titled: "The Impact of Real Estate on Wisconsin's Economy."
Wyman Winston, former Director of the Wisconsin Housing and Economic Development Authority (WHEDA). Under Mr. Winston's leadership, WHEDA invested over $2.8 billion in Wisconsin for affordable housing, helped create employment opportunities and drive investment to Wisconsin communities. Wyman also helped reestablish WHEDA as a mortgage lender to low and moderate income home buyers. His presentation is centered around: "Suggestions to Solve Wisconsin's Housing Crisis, and Factors that Influence Housing Affordability".
Katherine Loughead, policy analyst for the Tax Foundation. Prior to joining the Tax Foundation, she worked in Congress focusing on policy formulation during the Tax Cuts and Jobs Act. Her presentation will explore how property taxes relate to state and local economic growth. Ms. Loughead will discuss various features of Wisconsin's property tax system that are helping and hurting economic competitiveness in the Badger State.
Hearing Details:
WHAT: Assembly Community Development Committee informational hearing on Workforce Housing
WHEN: Wednesday, October 23 – 10:00 AM – Noon
WHERE: State Capitol – North Hearing Room
---
Congratulations to 2019 CEDA Award Winners
Winners of the prominent Community and Economic Development Awards (CEDA) were unveiled at the annual CEDA Awards banquet, held September 11, 2019, at The Edgewater Hotel in Madison. The CEDA Awards program was established by the Wisconsin Economic Development Association (WEDA) to recognize businesses, projects and organizations that are making significant contributions to Wisconsin's economy.
"WEDA is excited to partner with the Wisconsin League of Municipalities, Wisconsin Counties Association, and the Wisconsin Economic Development Corporation to present the CEDA Awards and celebrate the dedicated efforts of businesses and organizations across the state to advance Wisconsin's economy," said WEDA Executive Director Brian Doudna.
Awards were given in six categories at the 2019 CEDA Awards banquet, including Business Retention and Expansion; Economic Development Initiative; Economic Driver; Public Private Partnership; Real Estate Redevelopment and Reuse; and Talent Attraction:
WEDA would like to thank the 2019 CEDA Awards sponsors who made the event such a huge success:
Alliant Energy
Delta Dental
Green Bay Packers
Insight Magazine
J.H Findorff and Son
Madison Gas and Electric
Wisconsin Public Service Corporation
Xcel Energy
---
Welcome New WEDA Members
WEDA would like to welcome and thank the following new members for joining the Association:
Karman Briggs, Western Wisconsin Women's Business Center
Jennifer Delaporte, Pepper Construction
Renae Krings, Wausau Region Chamber of Commerce
Vicki Markussen, La Crosse Area Chamber of Commerce
Andrew Vissers, Village of Bellevue
Angel Whitehead, Heart of Wisconsin Chamber of Commerce